We already knew that the LG V10 would eventually be graced by an update to Android 6.0 Marshmallow, and today it's finally started rolling out. The big caveat here is that the update is so far only out in two countries - Turkey and South Korea.
So it could be a while before the Marshmallow goodies make their way to V10 units sold elsewhere, especially if LG is using these two markets to test that everything is going fine with the release. However, the good news for V10 owners across the world is that the software is finalized, and now only regional and carrier variations need to be added. So conceivably this will roll out internationally in a few weeks at most.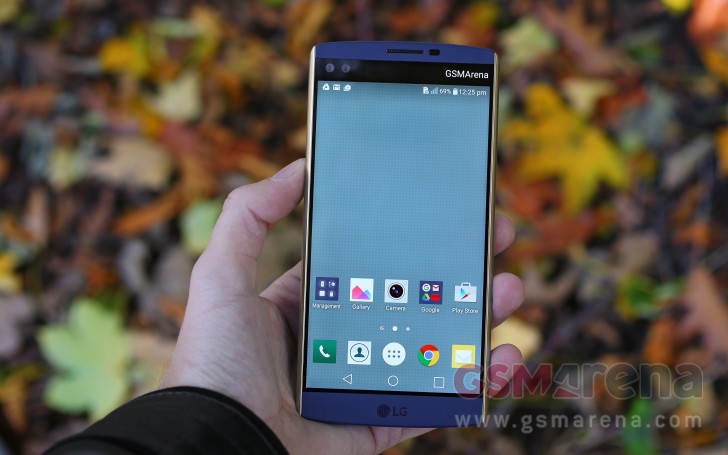 In Turkey, the software iteration that's making its way to devices over-the-air is V20b, with the download coming in at 846MB. Perhaps rather oddly, this is Android 6.0 Marshmallow, and not 6.0.1.
As you'd expect, the new release comes with everything that Google packed into Marshmallow, including the revamped permissions system, Doze Mode for better standby battery life, Direct Share, as well as improvements to Do Not Disturb mode (including that new name). LG's done a bit of tweaking of its own on top of that, making the brightness slider visible while you adjust it, introducing new Knock Code settings, and renaming LG Bridge to LG AirDrive.
Source 1 (in Turkish) • Source 2 (in Korean) | Via 1 • Via 2
D
I don't want to be rude to you but what is wrong about Turkey? Turkey has bigger market share than most of eu countries. Why should eu get the update first, is there any reason?
p
see lg market share in Turkey
G
but im sure G5 will do it too..... keep in mind this G2 was sucessfull because all hardware and software componets were working perfect on it with amazing battery life and performance ...being still used by somereviewers as a point of reference and t...
ADVERTISEMENTS