LG will unveil the V20 next Tuesday, so understandably more and more leaks and details about it are being outed as we get closer to that day. Earlier we told you about the phone's color versions and their marketing names, and now we have a V20 shown in a video in good working order. It only makes a very short appearance though, so make sure you don't miss it (look about 25 seconds in).
The general shape and design lines up almost perfectly with the previously leaked renders of the V20, even though we can't see the phone in its entirety. It seems like this video is going to be part of a promo campaign for the handset - we'll know if that turns out to be true next week. In the meantime, here's the relevant screengrab of the device from the footage: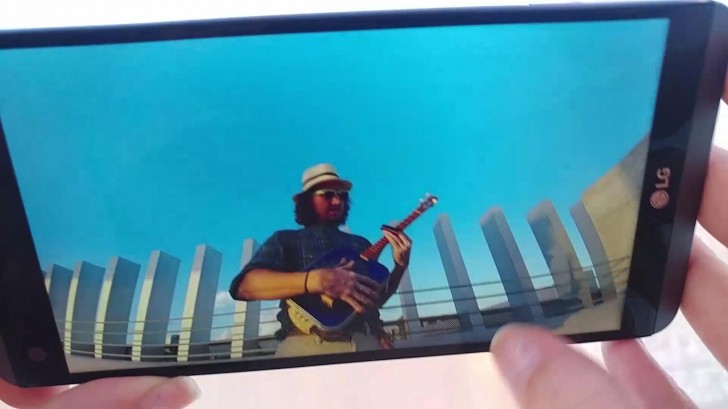 The V20 is going to be the first new smartphone launching with Android 7.0 Nougat on board. It's expected to come with the Snapdragon 820 chipset, 4GB of RAM, a 5.7-inch QHD touchscreen, and a dual rear camera arrangement. What is clear, since LG's been teasing it a lot, is that the V20 will pack some high-end audio capabilities.
J
Get a life, the lot of you
?
Looks like Blackberry Z30
ADVERTISEMENTS