T-Mobile has had a history of delivering some pre-ordered smartphone units with several days before the phone officially launches. Many Note 4 customers, as well as S6 and S6 edge buyers received their phones early too.
Lucky Redditor SplatterMark took delivery of his LG V20 today, a full week and a half earlier than expected, as the phone isn't officially released by T-Mobile until October 28.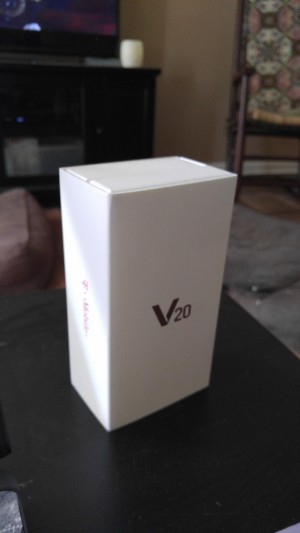 SplatterMark's new LG V20
T-Mobile is offering a minimum of $200 trade-in credit for any working smartphone (if the value of the smartphone doesn't reach $200, T-Mobile will foot the difference with an e-check). As well, any customer who orders a new LG V20 will also receive a free pair of premium H3 headphones by Bang and Olufsen.
These offers are "for a limited time" so you should act quickly as there's no telling when the offer will be gone.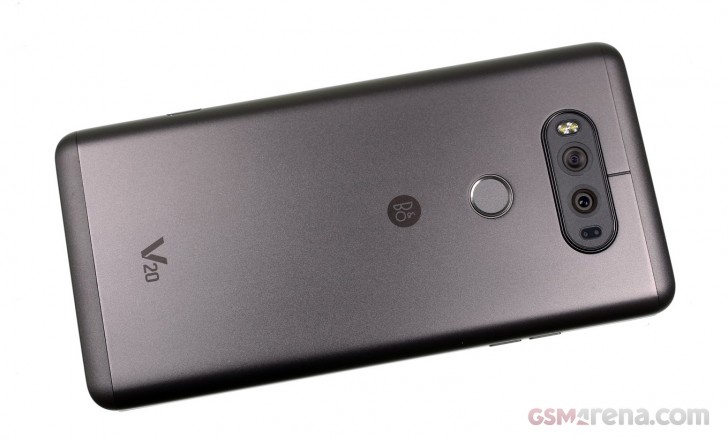 As a refresher, the LG V20 is LG's second flagship offering released halfway through the LG G5's life cycle. It features a Snapdragon 820 paired with 4GB of RAM, two cameras on the rear, a 16MP main camera and an 8MP wide-angled camera. There's a tiny display dedicated to notifications for the phone, as well as a 5.7 inch IPS LCD display. The phone will retail anywhere between $749 and $799 depending on the retailer.
The LG V20 is hitting most US carriers on October 28 while Verizon will get the phone starting October 20 online and the phone will be available in Verizon retail stores starting October 27.
S
I just received my lg v20 today and super excited to try it oht...have always been a Samsung owner but they disappointed me with the note 7 issues I thought a new brand change would be good
D
how did he become lucky for that? does the box contain gold bars also? LOL!