Following the lead of AT&T, T-Mobile, and Verizon, today Sprint and US Cellular have finally started taking pre-orders for the LG V20. So far these two carriers were the last ones out of the big five not to have taken the step, so it's good to see it happening eventually.
At Sprint, the device is priced at $792 full retail, or $33 per month for two years if you'd rather pay in installments. There's also the option of shelling out $349.99 (after a mail-in rebate) for the handset and buying it with a new two-year contract. You can get up to $200 off with an eligible trade-in device, and if you order before October 28 you'll get the free pair of Bang & Olufsen BeoPlay H3 headphones from LG - do note that this offer is pretty much universal in the US, so you don't necessarily have to buy from Sprint to grab the cans.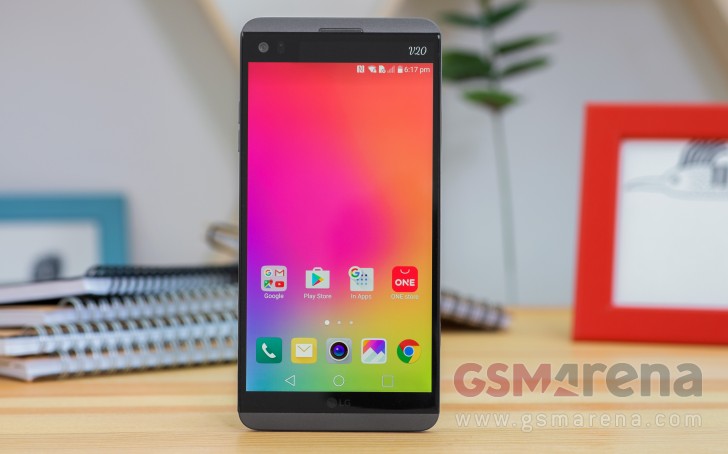 US Cellular's full price for the V20 is $699.99. If you want the installment plan, it will be $21.60 per month for 30 months, $27 per month for two years, or $32.40 per month for 20 months. If you pre-order at this carrier, you'll get a $100 gift card in addition to the aforementioned headphones.
US Cellular isn't saying when the V20 will be available in its stores. For Sprint, that will happen on October 28, as previously revealed. Verizon is still asking for the least amount of money for the V20, believe it or not - namely $672. It's followed by US Cellular, then T-Mobile ($769.99), and Sprint, while AT&T is by far the most expensive option with its $830 full retail price.
D
I own this hp. Very love it. Very light n slim.i also own V10 is heavier. But battery very fast. In korea they hv promotion for add batery. I use 200gb mmc.....amazing. Fast
N
Another $700-$800 phone for the masses. Hooray 😁 these companies make Apple iPhones look reasonable.
L
If anyone owns this phone - post some info about GPS performance. Its virtually non-existing in web at the moment. GPS is always left out in reviews, like its no big deal. Its huge deal for me. I want to know how fast is indoor/outdoor lo...