LG has been building up hype for the upcoming LG V20 with small teasers, but here's one tidbit that slipped through by accident - the phone will come in three colors.
The info comes from a trademark application filed in South Korea that names them - Urban Grey, Sweet Silver and Romantic Pink. They are playful names, though they are a bit vague - sorry, no pics in the application.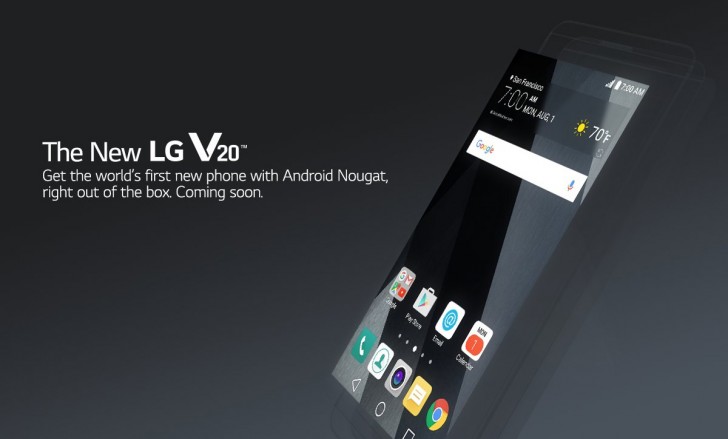 The LG V20 is coming Tuesday, September 6 when sweet silver-tongued LG execs will paint romantic pink images of the V20 in the urban gray venues of San Francisco and Seoul.
Source (in Dutch)
S
on behalf of v10 user, I love it, irreplaceable unlike any other phone. Second screen, changeable battery, 2 sims, sd card slot, wide angle front camera and classic-luxury design. All I expect for the v20 is better front camera(min. 8mp) wide an...
D
Sounds probably better in Korean than it does in English... how about.... Electric Silver Lustrous Pink / Rose Ash Gray Or something along those lines lol
M
>Snapdragon 808 >Powerful machine
ADVERTISEMENTS