Yesterday a rumor claimed that LG would only release the V20 in the US on October 21, around a month and a half after its unveiling. And while we still don't have an official confirmation of the date for the US, LG has at least revealed when the V20 will go on sale in its home market.
South Korea will in fact be the first country in which the V20 will be up for grabs - starting on September 29. The phone is going to be priced at KRW 899,800, which currently amounts to approximately $803 and €718. That said, keep in mind that pricing may differ in other regions. Still, this is clearly priced as a flagship, and for all intents and purposes that's just what it is in LG's portfolio. Interestingly though, the V20 is KRW 100,100 ($89, €79) more expensive than its predecessor, the V10, was at launch.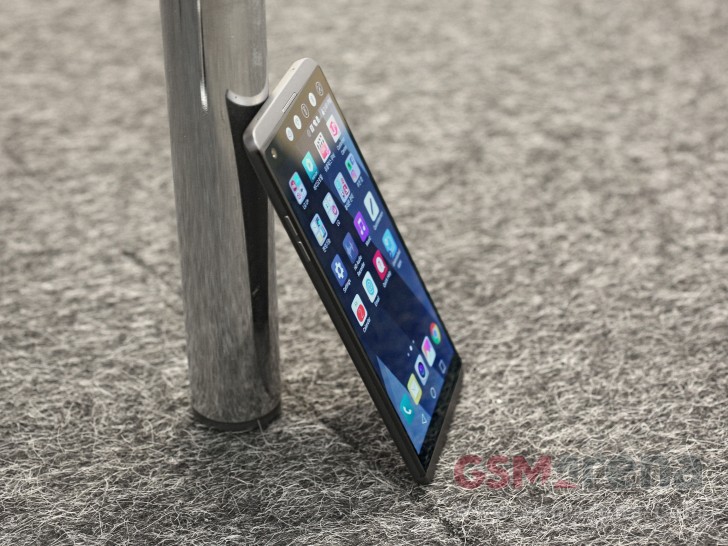 LG mentions that the next markets to receive the V20 will be the US and Hong Kong, "soon after" the start of sales in South Korea. October 21 doesn't exactly seem to us like it's "soon after" September 29, so maybe that rumor was off.
Samsung will restart sales of the Galaxy Note7 in its home country on September 28, so it will go head to head with its new competitor from the other big Korean smartphone maker. One thing to keep in mind is that the Note7's price is KRW 989,800 ($883, €790) over there, so the V20 is actually going to be cheaper than its main rival. Perhaps LG will emulate this strategy in other markets as well.
D
I don't know what the price is going to be, but at $800 if that's the price it's too high. LG is not Apple or Samsung, so they have got to go at a lower price to get people's attention. They've got a good product, but they need people to know that....
D
I can't understand why people don't care more about battery life. The vendors choose not to put bigger batteries into these phones, instead they offer Quick Charging...How am I supposed to do quick charge if I am not near a power outlet??? Am I supp...
D
Because i had LG G3 and the battery life is sucks. Luckily they provide 2nd battery with external case. Gsmarena create standardize battery testing procedure, it's quite objective for device comparison. Battery size mAh cannot tell all the story.
ADVERTISEMENTS