There are a couple of new pieces of news pertaining to the LG V30. The first of which is that the user manual was allegedly leaked. The thing is... we donít have access to the supposed manual. @OnLeaks has released an image of the LG V30 in its 2D drawing goodness.
In addition to my previous #LGV30 leak, just a little extract from its user manual... pic.twitter.com/6UYjBHwv4I

ó Steve H. (@OnLeaks) July 31, 2017
The new image shows us that the LG V30 looks a lot like the LG G6. In fact, the LG V30 looks like a larger version of the LG G6. Like the G6, the V30 will have a 2:1 FullVision OLED Display and a rear mounted fingerprint scanner which doubles as the power key. Otherwise, a new report suggests that the V30 will have something else to stand out from the G6, though itís not something you can see right away.
Another report claims that one of the cameras on the LG V30 will feature an aperture of f/1.6, potentially the widest of any smartphone camera. The lower the number, the more light the sensor can receive, at this range, a 0.1 difference in aperture could make a significant difference in low-light performance.
Currently, the Samsung Galaxy S8 and the HTC U11 both have an aperture of f/1.7, so if LG did go a step down further, it means the company is serious about stepping up its camera offering.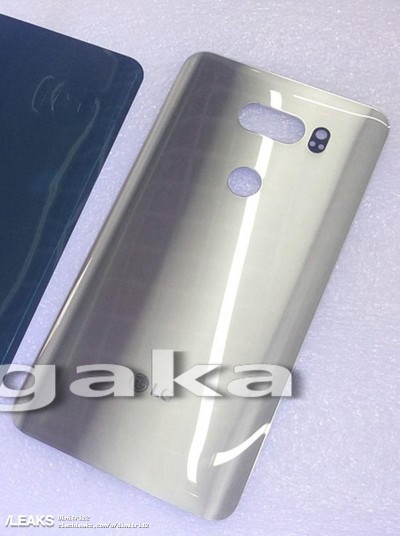 Alleged back panel of LG V30
The f/1.6 aperture is supposedly going to be featured on the V30ís main camera while the ultra-wide camera is expected to make a comeback. Thereís still no word on the specifics of the second, wider camera.
The LG V30 is going to be unveiled at the end of August right as IFA kicks off. Itís expected to come with a Snapdragon 835 CPU and 4GB of RAM. The LG V30 will also come with Android 7.1.2 and a 6.0-inch FullVision 2:1 OLED display as well.
What are your thoughts on the V30? Did you find the secondary display useful or are you glad LG is getting rid of it?
H
Sadly g4 is actually better than xzp... Sadly... At best sony days i was like phones and I have used Z1... Best camera of that time + water resistant... But after z3 things got messed up and sony never came back on topline
F
Curved screen edges yuk