LG is seeking volunteers for the LG V30 National Experience Team, which will get to try out the upcoming flagship before the retail launch. In total, 500 people from South Korea will be selected between August 22 and 28. That's more than double the number of testers chosen for the LG G6.
You'll need to visit this site - www.v30-try.co.kr - to answer a questionnaire and enter your social networking account. Keep in mind that 200,000 people tried out for the LG G6 team and only 210 were selected.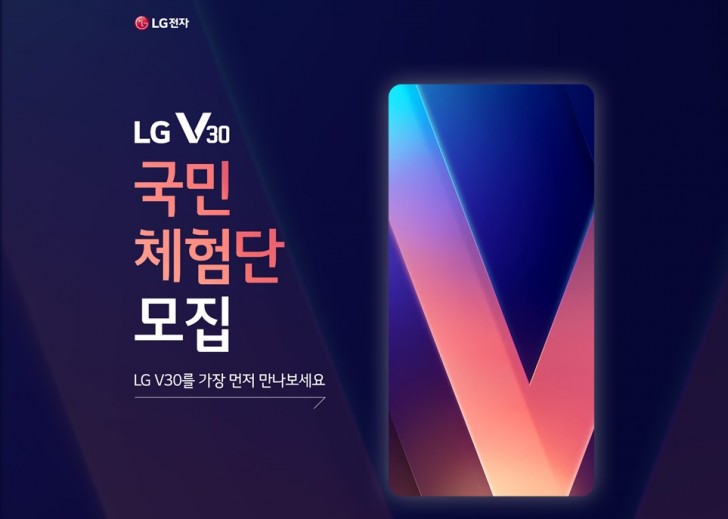 Still, if you do get on the team, you'll be asked to perform various "missions" and post the results on social media. It's too late to do beta testing on the LG V30, this is simply to drum up publicity.
The test period will last a month and, in case you were wondering, it doesn't sound like testers will get to keep the phone. The retail launch in Korea will be on September 15, so for a couple of weeks only a lucky group of 500 will be using the new AMOLED-packing flagship.
Source (in Korean)
H
Had LG G3, G4, V20 and V20 and only had issue with boot looping on G4 which here in Australia was covered by 24 month factory warranty and was promptly fixed. LG has some terrible marketing which results in very underrated phones but their phones hav...
g
The V30 seems to have most everything on my wish list. It's like a flat S8 (and that's a good thing!) with possibly an equal or better camera, and an IR blaster too (which Samsung dropped for whatever reason). Can't wait to see how it performs. Parti...