Comparing the LG V30S ThinQ camera to the LG V30
We shot a bunch of samples while out and about in Barcelona. As you can see it wasn't the ideal weather for tourist photos, but it was great for photo comparisons. The overcast sky with specs of blue is always challenging for a camera to expose properly.
Although the cloud cover did act as a soft box of sorts - it diffuses the strong sun and provides soft and well dispersed light.
We've arranged photos by phone and then width - so the first row is from the LG V30S ThinQ and it consists of one main camera photo and another from the wide angle camera. The first photos, of the UNESCO World Heritage site Hospital de Sant Pau, show only minor differences between the AI Cam on the V30S and the regular Auto mode of the V30.
The second batch of photos show a difference of both exposure and white balance. Interestingly, the AI Cam on the LG V30S has gone for an underexposed image. Maybe it was trying to expose for the sky. Either way the new phone's image is worse here.
Below you'll see a number of comparison image where we really can't see any meaningful difference between the dual camera on the LG V30S ThinQ and the LG V30.
Next up is the Sagrada Familia Cathedral. It's the perfect scene to capture with the wide angle camera of the two LG's and it's the only scene in the day where there was sun. The only difference we can see between the two phones is slight - white balance.
Next up we have a few images shot in lower light. Keep in mind that both cameras focused differently - the LG V30 decided to focus on the background - the entrance to the restaurant - whereas the LG V30S focused on the fries in the foreground.
Finally we come to the selfies. Unsurprisingly we don't see any notable difference between the two phones.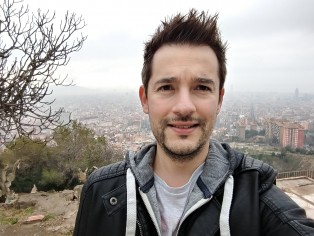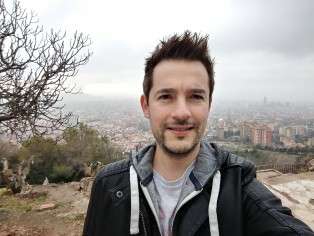 LG V30S selfie - normal and wide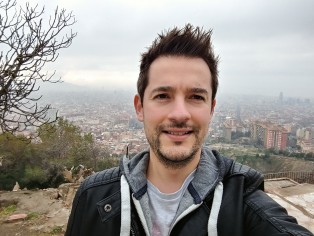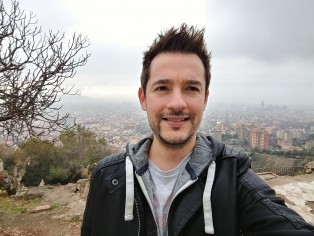 LG V30 selfie - normal and wide