LG already introduced two smartphones from the V-series this year, but we are yet to see the proper successor of the V30 - V40 ThinQ. Back in August the first press renders leaked, revealing a triple camera setup on the back. We are still waiting for the device to be officially unveiled and it looks like the launch is closer than we thought.
The Korean NRR Agency (National Radio Research) has just certified a smartphone from LG Electronics dubbed LM-V409N to use the LTE radio equipment across South Korea, meaning the device is real and the company is going to introduce it very soon.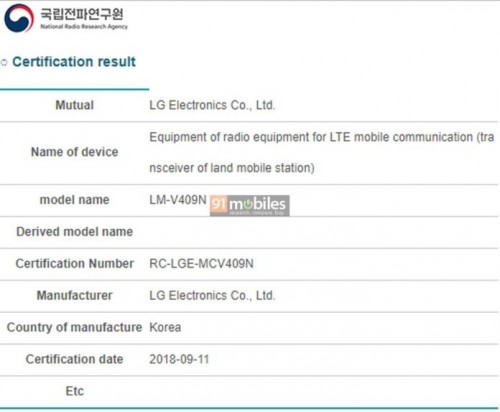 Rumors suggest the phone will have two cameras on the front, bring the total to five. We expect the V40 ThinQ to have Snapdragon 845 chipset and P-OLED screen. The V35 ThinQ has 6 GB RAM so the V40 will either match that or upgrade to 8 gigs.
LG is still behind on the trend of stereo speakers, but this feature is expected to finally arrive to the V40 ThinQ under the moniker Stereo Boombox, coupled with Quad DAC and DTS:X Surround Sound.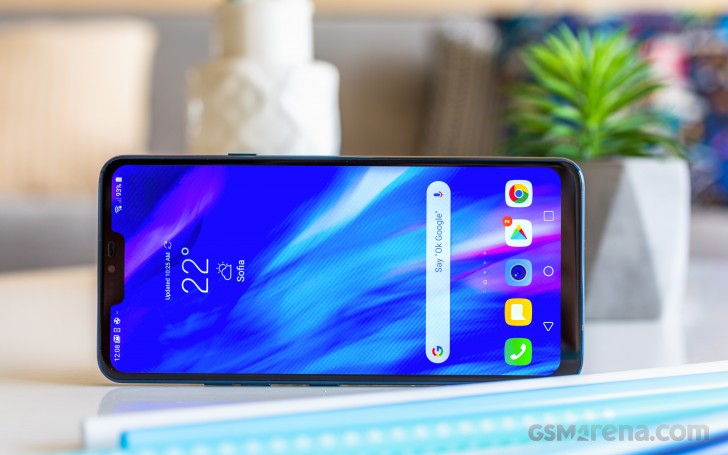 The Korean company welcomed 2018 with a new Mobile Division chief who overhauled all flagship projects and led to delayed launches of the LG G7 ThinQ (usually announced at MWC in Febuary) and the V40 ThinQ (usually announced at IFA in September).
?
Just another iphone-like device, Lg the worst manufacturer when it comes to after-sale-services, very slow update (if any).
B
My V30 doesn't have burn in yet - after hours of static content (some games) IN A ROW. Deeply impressed, never had such a "luck" with a Samsung panel.