Technologies like Microsoft's Continuum, Canonical's Convergence or even the recently announced Xbox Play Anywhere might not be enjoying overwhelming popularity in their current states, but they all represent a very active push towards a simpler device and platform-agnostic future tech sphere. LG has apparently caught the innovation spirit too, as evident by the new VPInput app, which it just announced.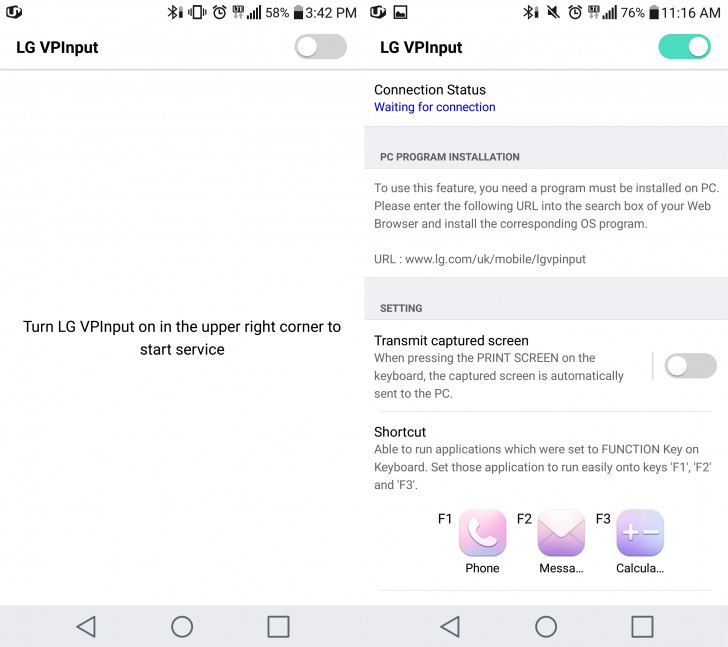 The software allows users to control an LG G4, G5 of V10 phone from a PC, via Bluetooth. This includes forwarding input from a mouse and keyboard, including keyboard custom shortcut mapping, sharing a clipboard and capturing screenshots from the handset. Naturally, the process requires a software from the PC side as well and the provided one is compatible with both Windows and OSX.
Now, before you hit up the comments section, we are well aware that this is not a new concept, nor is it the best solution to the use case in question, currently out there. Still, it is a good start and judging by user reviews, works pretty well.
Naturally, the next logical step would be to expend the list of supported devices and perhaps add a live video stream. This will allow LG's solution to catch up the Samsung and its SideSync app. The latter is definitely a polished piece of software with a long history.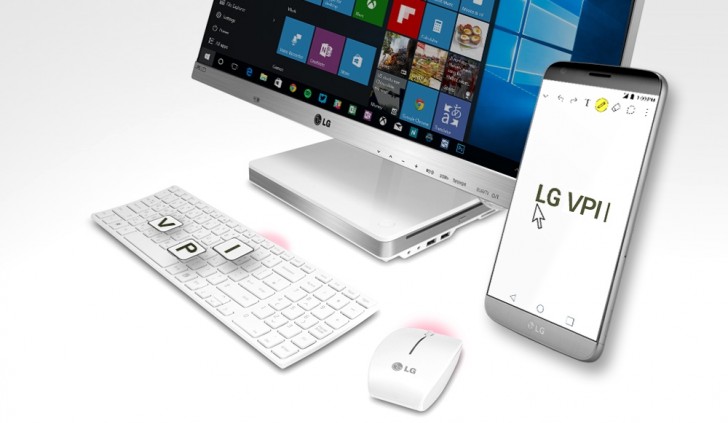 And if the field of remote smartphone control interests you, there are definitely options out there to explore even if you are not using an LG or Samsung device. May we suggest the excellent Vysor app that works great and offers extreme compatibility, as its PC component works within Chrome.
?
bring back the LG OnScreen !