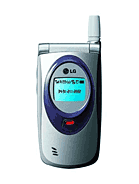 A
lg w5200 is my first mobile phone. when m on 9th standard my father will gave me this mob. what a moment i can't explain it. and my personal opinion is this a nice phone i love it.
m
Please tell me how to download a ringtone to LG W5200 and i have a connection of ufone network... thankyou
p
Please tell me how to download a ringtone to LG W5200
H
i want see that and wht is prise ?please
thank u
A
sew undwr and the pais user mair un caterpat ;coert 84 x 45 x 20 mm
Weight 80 g
Display Type Grayscale graphic, 4 shades
Size 128 x 128 pixels
- Second display 96 x 64 pixels
- Blue backlight
Optional Ringtones 20 + 3 custom
Vibration In phone
Languages
- 40 Polyphonic ringtones
- 7 contact groups
- Downloadable ringtones
Memory Numbers in phone 200 x 5 fields
Call records 20 dialed, 20 received, 20 missed calls
- 100 short messages
- 10 voice dial numbers
- 210 sec voice memo
- 20 calendar events
Features GPRS No
Data speed 9600 bps
Messaging SMS
Clock Yes
Alarm Yes
Infrared port No
Games 5 - Crazy Race, Corsair, Stone Axe, Black Jack, Othello
Colors
- WAP 1.2.1
- eZi text (T9)
- Scheduler
- Calculator
- Calendar
- World clock
- Voice dial






R
I was wondering how much the LG W5200 cost, right now I have the LG 4010 and I like the phone very well, the shape and the weight are excellent for easy use.
?
w00t, small, goodlooking in red :) external antenna = shit :(
e
Do you know anything about W5200 model Datacable? Where can i get that?
N
I don know why dun hav any ringtones is for LG handphone...? and dun hav composer...
Total of 10 user reviews and opinions for LG W5200.