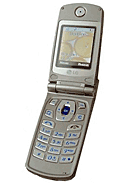 m
i have used lg7020 for 8 months.the infra-red did not work for one day. incessant screen problem.good ring tones but now outdated.the games are not too wonderful.battery life is very low(less than a day if fully charged and well used).in all the fone is handy and presentable.
a
i am having the same type of phone.its display has broken.how can i find accesories for that.can i have a used same type of phone plese.that will be a help to me.thanx
C
i've had the LG w7020 for about 2 months now. it is actually a very good phone, although lacking some features i would like. it does not use java btw, and the games arent that great to play on this phone. it is easy to use and has quite a few functions.
S
it's too expensive although look cool! well, it should be equiped with a camera!
Total of 11 user reviews and opinions for LG W7020.