There is less than a day before Google is set to announce a couple of new wearable devices alongside the release of Android Wear 2.0 and the cat is already out of the bag as to the specific carrier that will support the LG Watch Sport on their LTE networks.
A leaked document obtained by PhoneArena from AT&T shows a diagram of the LG Watch Sport's display setup for showcasing the new wearable in retail stores. This obviously means that AT&T stores will be carrying the new Watches very soon and could be selling them as early as this weekend. Just keep in mind, there is still no exact timeframe as to when LG's new watches will start going on sale.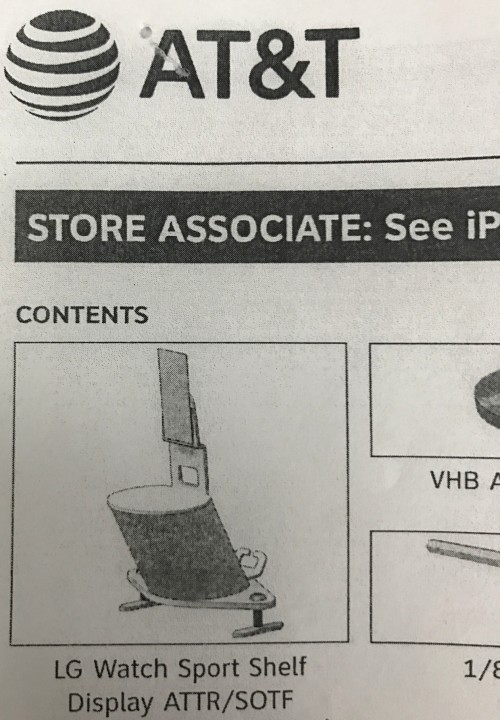 Leaked document confirms AT&T will carry the LG Watch Sport
As a reminder, Google is set to announce two new LG smartwatches to showcase Android Wear 2.0 as early as tomorrow. Though previous rumors have pointed to February 9. Though February 8 is more likely, given that Google likes to make announcements and release updates on Wednesdays.
The LG Watch Sport is said to feature a 1.38" circular display, LTE connectivity, along with a heart rate monitor, Wi-Fi, Bluetooth LE, and GPS and is said to cost $350. Meanwhile, the smaller LG Watch Style will feature a smaller 1.2" display, and will not include LTE, GPS, or a heart rate monitor. This wearable is said to set you back $250.
If you haven't already, check out the LG Watch Style's retail packaging, which was leaked just yesterday.