Do you remember the W7 Watch that LG announced when it unveiled the LG V40? If you donít, itís okay. There isnít much worth remembering about the wearable.
The three most notable things about the watch are: itís a hybrid Wear OS watch with mechanical hands, it has no heart rate sensor or GPS so no real fitness tracking features, and it uses the outdated Snapdragon 2100 chip. Oh yeah, one more thing. It cost $449 when it launched.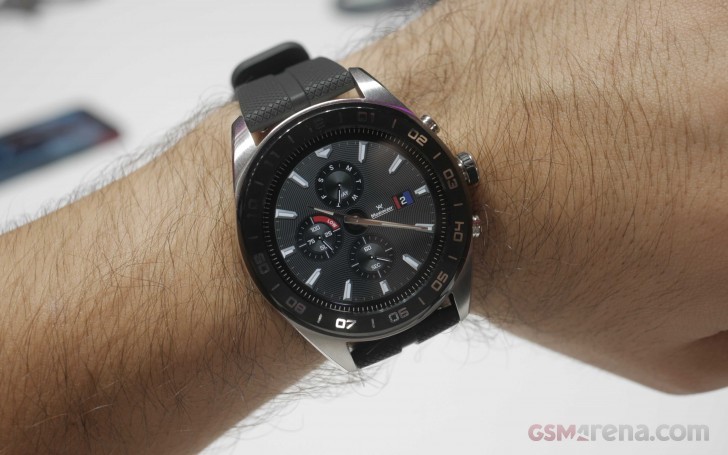 The watch was released just a little over a month ago on October 15 and the W7 is already seeing a drastic $200 price reduction at Best Buy. Granted, weíre not sure if this price drop is due to it being the week of Black Friday and many retailers are already discounting products, or if the watch is permanently being discounted by 44%.
The W7 looked impressive as it was being announced, but the more we learned about it, the less appealing it became. First of all, the watch is quite large, it has a small battery, and thereís no NFC, but the weirdest thing about the watch is how the mechanical hands get in the way of the screen. Even though thereís a button that positions the hands horizontally and shifts the screen up so you can see whatís behind them, the hands are still always in the way.
Anyway, there are a few reviews up at Best Buyís product page, but they arenít very good. Weíd imagine a high return rate for the W7 as people arenít satisfied with poor battery life, lack of features, and a high price point.
L
$200 should've been launch price, Huawei Watch GT is much better than this and cost $200