LG announced that it will bring the UX interface which debuted with the G3 to its mid-range and entry-level smartphones and tablets. The feature-rich Android customization will appear in most of the company's devices later this year.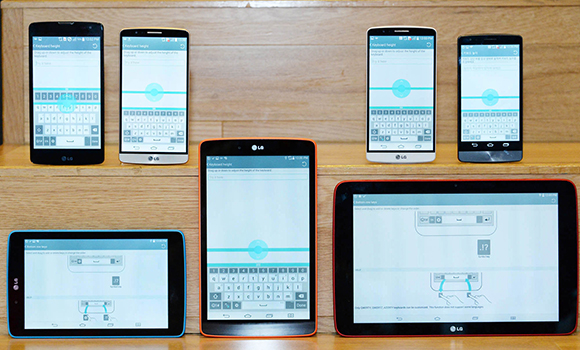 The flat UX interface of the LG G3 has been receive praise since the handset's debut. Its features have earned the device three "Best of the Best" award from the 2014 Red Dot Communication Design Award judges.
This is not the first time LG brings a feature from its flagships to models down its product range. Late last year, the company made a similar announcement about bringing the Knock feature that debuted in the LG G2 to the L Series of smartphones.
You can find out all about the LG G3 UX interface in our detailed review of the smartphone.
?
Please bring it to lg g2
D
NO! you must have root on your device . follow this guide http://forum.xda-developers.com/showthread.php?t=2788077
D
Do you have any overheat issue ? .. i use the same rom but i have minor overheat issue .