We just got a new report that along with the increased smartphone sales LG has made another interesting announcement the other day. The company's vice president of mobile, Yoon Bu-hyun, shared at the conference call that the company is working closely with LG display to create a phone with a flexible OLED screen by the end of the year.
We are not too sure whether flexible phones is the future. In fact, making the whole phone bendable might take more than a few years as it would require manufacturers to design flexible chipsets and batteries and that's not coming anytime soon. However, it is certain that flexible screens at least are in the pipeline and they might allow manufacturers to create wrap-around displays, maximizing the screen to footprint ratio.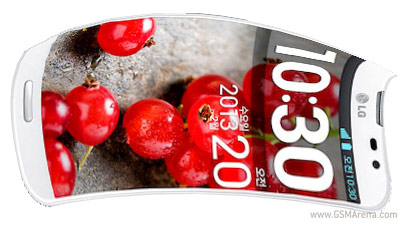 Almost all big phone makers are already working on phones with flexible OLED screens. We've seen Samsung and LG demo the technology, Nokia even had a prototype back in the 2011.
D
Wow, awesome photo-shopping on the article image there. Pretty sure the hard plastic/battery component won't be bendable as well.
d
completely agree with you
m
and first full touch screen phone was from LG. that was the time when samcung and all were stcking with traditional key phone....now lg had launched first curved OLED tv ...they will surely make first flexi screen smartphone
ADVERTISEMENTS