Yesterday we told you not to expect LG to launch the V20 in (certain parts of) Europe, based on what a company rep in Belgium told an inquiring would-be customer. And now unfortunately the bad news is confirmed, at least for the UK.
LG has told well known third party online retailer Clove that it won't be officially selling the V20 in the UK. This sort of mirrors what happened with the V10 last year, as it wasn't widely available in Europe either. It's still unclear how LG thinks withholding its premier phablet from key markets will help its bottom line, but anyway, this is the situation.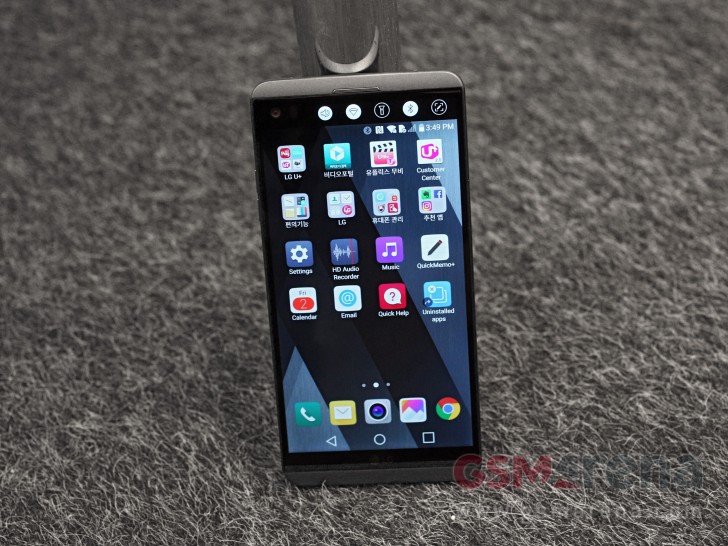 Of course for now we're only talking about one European country, the UK. And if you live there and crave the V20, fret not for you will be able to purchase one after all. Third party sellers such as Clove will import units from other markets and they will sell them to you, the whole thing just won't be going through the proper channels, so to speak. What isn't known is how (or if) this will affect possible warranty claims, but if you're worried about that make sure you ask your favorite retailer before you place the order for the phone.
As for Clove, it doesn't yet have any indication on how much those imported V20s will cost, or when they will become available. To help you with the wait, why not read through our hands-on experience with LG's latest flagship phablet?
?
Can't understand why LG didn't release this phone in the UK, especially after the Note 7 debacle and with Google totally overpricing their hardware.
R
So now that the Note 7 has been cancelled, surely LG need to get their act together and release the v20 in the UK. It essentially means LG will have almost zero competition with regards to phablet style phones i.e not an apple.
J
Thanks,haha...Yes...They care about st.pid things,not about the things,that really matters.