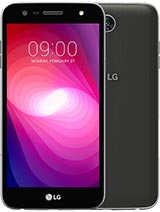 176
6
The X Power 2 was released in Brazil under another name: K10 Power. And the battery is slightly smaller: 4400 mAh.
B
When is this gonna be available in the philippines. So far this phone is the only one im interested in buying in all the latest midrange phone ive seen. How much is this gonna cost in USD?
D
if u want spend more money, u can buy lenovo p2 with sd625 cpu

but if u want buy better phone with better specifications as same price of lg xpower2 or even lower than it.

u can think about
asus zenfone 3s max
http://m.gsmarena.com/asus_zenfone_3s_max_zc521t­l-8550.php

fingerprint (front-mounted)
ac dual wifi band
more battery 5000mah
more ram 3gb
more rom 32gb


D
Lol actualy fingerprint is useless even i dont use it on my v10...rather to use own Lg knocked code.....

In term of design x power1 is more rugged than this...
?
Lenovo P2 is probably going to be a better buy.
720p IPS vs 1080p SAMOLED
MT6750 vs S625
4500mAh vs 5100mAh
2GB vs 4GB
I guess this does have Nougat going for it, though.
x
I have the original LG X power! Barely less than a year of its release, this is coming! Glad LG found its "hit" on this series. The original's long battery life is a highlight. Glad manufacturers are beginning to recognise the importance of having a phone range that lasts for a whole day for HEAVY phone users like me who want their phone displays powered on most of the day without having their phone battery run out on them! I do sincerely hope they release Android Nougat for the original. The original is solid and has survived falls. Thanks LG for continuing this range!
Total of 89 user reviews and opinions for LG X power2.