LG Q1 fiscal results: profit is good, but mobile division still lagging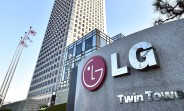 LG Electronics posted its Q1 financial numbers and it had the best result in almost a decade. Sadly, the Mobile Communications division wasn't a big part of that as its revenue only rose 2% YoY.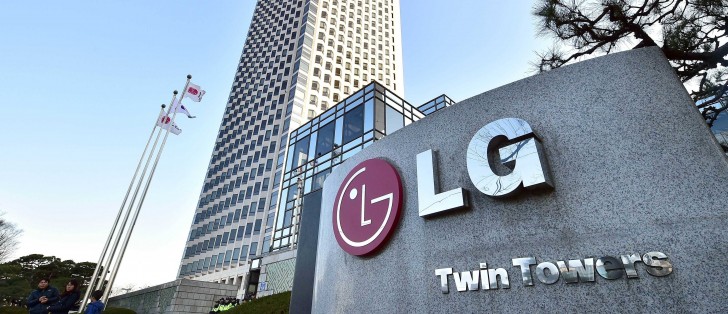 Total smartphone shipments were up 10% on a yearly basis to 14.8 million units. It was mostly mid-range smartphones like the K-series that bumped those numbers. Because of the slow LG G5 sales and the niche LG V20, the division still lost KRW200 million or $176,000 between January and March. That's still huge progress over the previous quarter that saw the mobile division bleed over $1 billion.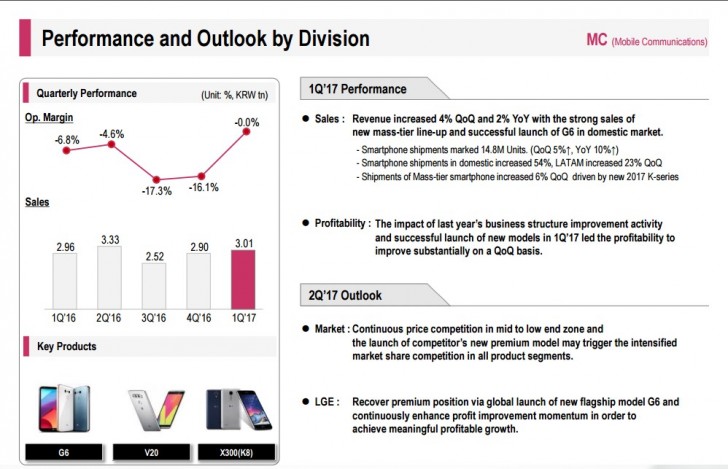 LG's expects to post profits in Q2 2017 thanks to the LG G6. The company realizes that the competition in the mid-end class is fierce, but it expects to maintain its position there.
Consolidated operating profit reached an 8-year peak of KRW921.5 billion, or about $811 million, so it's great news for the company. Here's hoping that the Mobile division goes back in the black next quarter as well.
A
why LG sell cellphone in Baltics states?? V20 is super phone, but no possibility to buy it in Baltics states.... LG want no money??
D
LG's achilles heel was when bootloop issues starts to appear on G4 series, but before that I never had a problem with my LG's Optimus G Pro 2.
M
You can easily fix a bootloop, just try this: 1- go to xda and look for an application for Windows called LG flash tool 2014, installl it as well as your LG drivers for windows 2- there is a website that you can look on google maybe called LGrom....