Life is easier on iPhone, Apple tells Android users looking to switch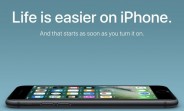 Like all big wars, the iOS vs. Android fight has always had defectors. It's just the way of the world - some people simply aren't as loyal to a mobile platform as fanboys think they should be. So there are humans out there who switch from iOS to Android, and vice versa. As you'd expect, Apple is happy to cater to the latter category. In fact, it's got a whole page on its website dedicated to luring Android users to its mobile operating system and iPhones.
It's called Switch and it's received a big revamp today. The new site tells Android users that "Life is easier on iPhone", and provides them with details about how to switch and what to expect.
Apple says downloading its Move to iOS app from the Google Play Store and letting it do its thing will ensure that your switch is as painless as possible. You can use this app to take stuff like photos, videos, contacts, calendars, mail accounts, message history, and free apps (including Google's) with you on the other side.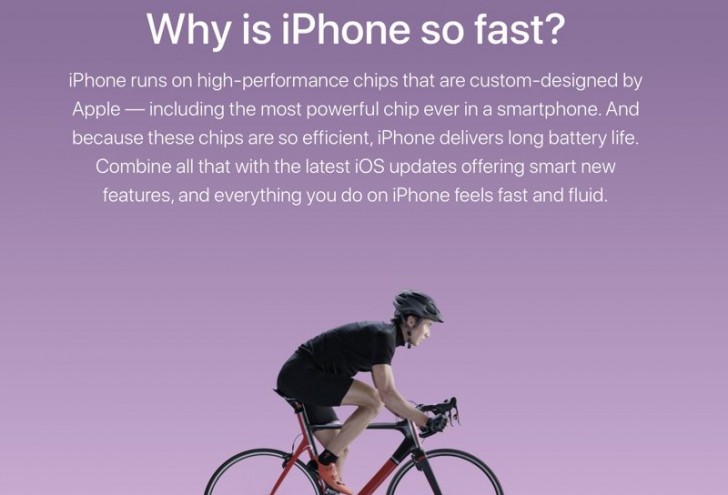 Apple is also quick to stress that more pictures are captured by an iPhone today than any other camera in the world. As for performance, the slide above explains things. The Switch site also focuses on detailing how your privacy is a priority for Apple, and it plugs the Messages app too. It doesn't forget to mention its "award-winning support team" either, or the fact that you can easily switch to an iPhone in an Apple Store.
To really drive the point home, Apple reveals that iPhones have "industry-leading" satisfaction rates. And once you've scrolled all the way down, you can immediately buy one of the currently sold iPhone models online. You may even get up to $260 in credit towards that purchase if you trade in an eligible device.
A new, related ad campaign has debuted today as well, with five different videos already available from Apple's official YouTube account. They're grouped under the "Why Switch" moniker, and you can watch them all in this playlist (linked because embedding playlists isn't working at the moment).
?
lol how is it fast - it got punished by the xperia xz premium. https://www.youtube.com/watch?v=I_W-Hc23rUA&t=355s
B
Very good and smart ads. Simple, yet effective.......well done Apple : )
D
Well my daddy bought me my ip7+ 256gb so I don't know what you're talking about. Life is easier on the iPhone for me. Period. Can't change that. If it's not for you then it's none of my business. And it's true everything I said all my Android friends...
ADVERTISEMENTS