Adobe has added a new feature to the Lightroom Mobile app on iOS and Android, which it is calling "RAW" HDR capture. Instead of capturing and saving a single RAW file, it captures three at different exposures and then automatically align, merge, deghost, and tonemap them into a single "RAW" HDR file. The resultant file has greater dynamic range and also low noise.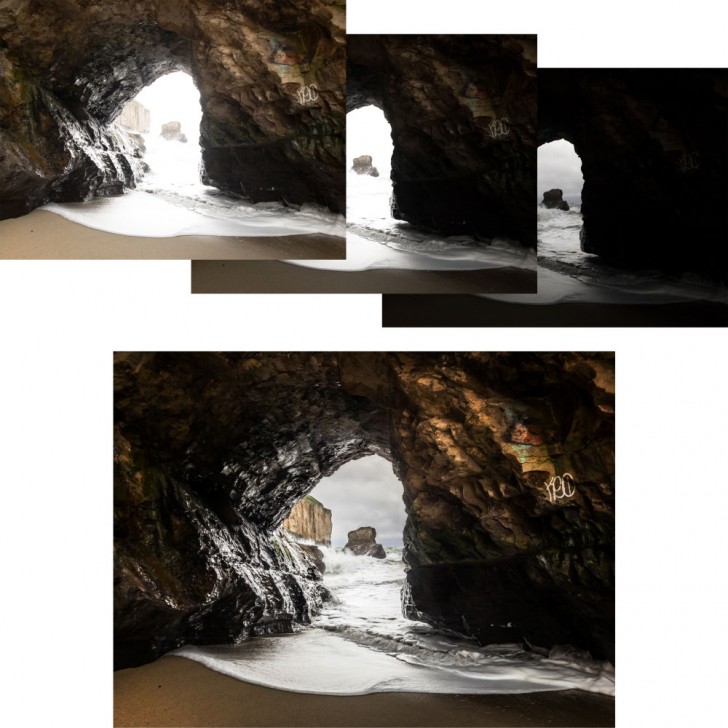 The reason I put RAW in quotes is because by definition this isn't RAW. A RAW file is the raw sensor dump, which isn't altered or processed in anyway by the camera software. It's what the sensor sees and the only thing affecting the outcome of this data is the shutter speed, aperture, and ISO adjustments that you dial in before taking the picture. By messing with the image in post, the final output of this Lightroom HDR image is no longer RAW. What it is is a very high quality 16-bit uncompressed DNG file with a ton of data that would still be loads better for post processing work than lossy JPEGs.
The feature is currently only available on select devices. Adobe officially only mentions iPhone 6s, 6s Plus, SE, 7, 7 Plus and 9.7-inch iPad Pro and on Android the Galaxy S7, S7 edge, Pixel and Pixel XL.
Other changes in this update include ability to export original files, gestures to rate and review, and Force Touch and Notification Center widget on iOS and radial and linear selection tool on Android.
m
Just opening the app? Oh my. Wait ti'll you start processing those HDR shots. It will blow up!
?
Not surprised, it's a Samsung lol
ADVERTISEMENTS