Adobe's suite of mobile tools has really exploded with functionality recently to take full advantage of the advancements in hardware and software. The latest update to Lightroom on Android now has RAW support for mobile photography enthusiasts to enjoy. The version also adds a few other features like split toning and haze removal that have been part of the iOS build since last year. In fact, Adobe actually claims that the main reason for the update is this feature parity, but the added bonus of RAW support could turn out to be the bigger draw.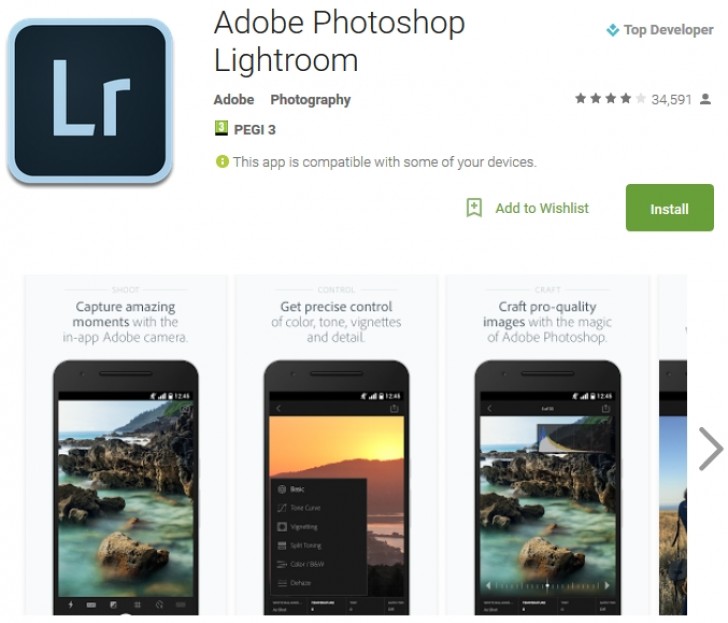 Google has been integrating RAW capture API's inside Android since Lollipop, and that is precisely what Adobe has leveraged to save stills to Adobe's DNG format. In contrast, Apple does not allow that functionality within iOS, not yet at least. The feature should work on most any recent Android device, but as with all hardware-dependant features within Google's mobile OS, your mileage may vary.
You can download the new Adobe Photoshop Lightroom app from the Google Play store at the source link below.
q
I use the app Photo Mate R3 - it works perfectly well with RAW files. Real-time rendering is fast and you wait about 10-15 seconds for exporting the image. I believe Lightroom would be no different in that matter, so expect great results.
p
I wonder how useful/practical this is. Processing RAW files take a while even on a powerful desktop. Are mobile chips fast enough to offer practical RAW files editing?
Sent them an email, and got a reply saying they do not support it. I was very pleased with the very useful answer... :( Hope they support it in Marshmallow.