A new HTC device has appeared on the popular AnTuTu smartphone benchmark app, posing a truly impressive benchmark score of 36532. This puts it in the league of top tier flagship devices like the Samsung Galaxy Note 3 and LG G2.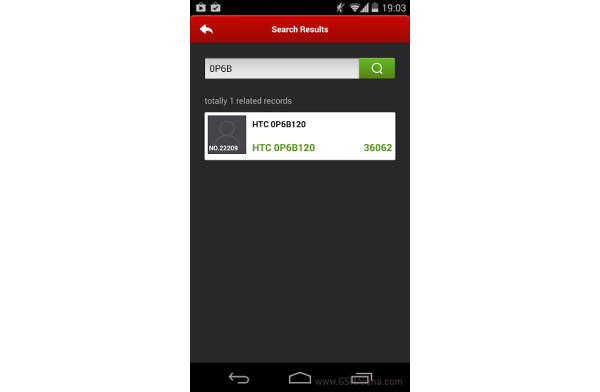 To get an idea of the power we're talking about, we've assembled this table of it next to several top devices we've tested.
AnTuTu 4
Higher is better
HTC 0P6B120
36,532
Samsung Galaxy Note 3
31,109
Sony Xperia Z1
30,850
LG G2
30,243
Sony Xperia Z Ultra
29,185
Samsung Galaxy S4
27,613
HTC One
26,389
LG Nexus 5
25,097
Truly impressive numbers indeed, but what exactly is the HTC 0P6B120? The most likely candidate is the upcoming HTC M8, which we've heard about several times already as the supposed successor to HTC's current One flagship.
The M8 is rumored to sport a Snapdragon 800 SoC of the MSM8974 variety, which will be capable of up to a 2.3GHz clock speed. This is set to be alongside a 5-inch 1080p display, 3GB of RAM, and the latest Android 4.4 KitKat with Sense UI 6.0.
While the numbers posted (if legitimate) are truly impressive, it may yet again turn out to be a case of premature fireworks.
If the rumored early 2014 release holds up, the next HTC flagship could be the most capable smartphone only too briefly before becoming eclipsed by more robust offerings, like the rumored Cyanogen-powered Oppo flagship running on the MSM8974AC chipset, which can be clocked up to 2.5GHz. Then there's Samsung's true octa-core variants of its Exynos chips looming for 2014 as well.
i
yes,this is the technology result, the same configuration and hardware with others and lower of not3 but the score is upper. congratulation on hTc. I hope and wish to see hTc in 3top of sale. and 1t least 20% of saling in store and market. please buy...
i
yeah right, in your wildes dreams maybe
L
More than impressive woooow !!!!