That red Nextbit Robin that the company teased earlier this month has now become official. The new color version is called "ember" by Robin's maker. The red Robin is now available for purchase straight from Nextbit's website. If you like the black and red combination on this model, then you might want to order one as soon as possible, because apparently the "ember" variation is a limited edition - so there's no telling how long it will be in stock.
The price is the same $299 as for the other colors, and as you'd expect the specs are identical too. It really is just the hue that's different, but that's plenty for some.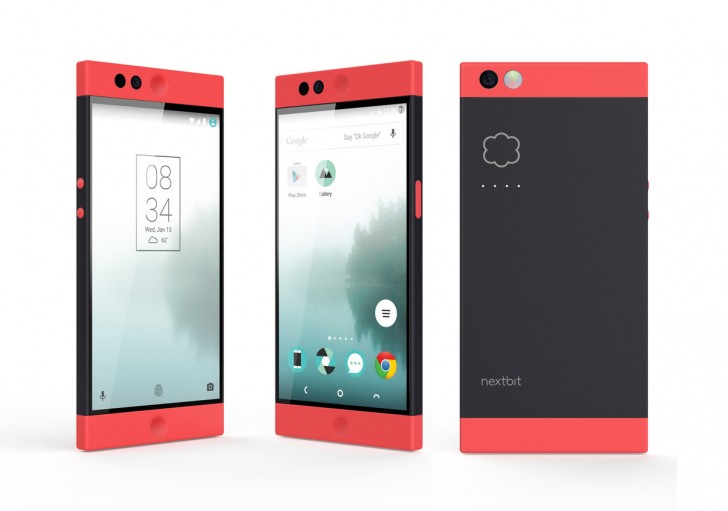 The Nextbit Robin launched via Kickstarter last year, and it's been moderately successful so far, especially after it received a permanent $100 price cut. Its main claim to fame is the associated 100GB of cloud storage to which everything in the phone is automatically backed up - we're talking apps, data, and multimedia. So you theoretically should run out of storage much later than on another smartphone that comes with 32GB built-in.
The Robin has a 5.2-inch 1080p IPS LCD touchscreen, a 13 MP rear camera with phase detection autofocus and dual-LED flash, a 5 MP selfie camera, Qualcomm's Snapdragon 808 SoC, 3GB of RAM, NFC, a fingerprint scanner, a USB Type-C port, dual front-facing speakers, and a 2,680 mAh battery. It runs Android 6.0.1 Marshmallow.
g
Still not available on Flipkart. Does anyone know when it will be? The Flipkart people dont have a clue themselves.
D
I have the midnight blue Robin and love the phone. I wish I could get the ember color as it looks amazing! The cloud service is very useful and not a gimmick. It's also worth noting that this phone is very much worth it because it performs as well as...
D
design looks not comfortable