Vertu has announced a new special edition of the already special Vertu Ti handset. Called the Vertu Ti Color (surely they could have afforded to come up with a more creative name), the limited edition handset will be available in two colors, Sunset Red and Midnight Blue. Only 1000 units of this handset will be made.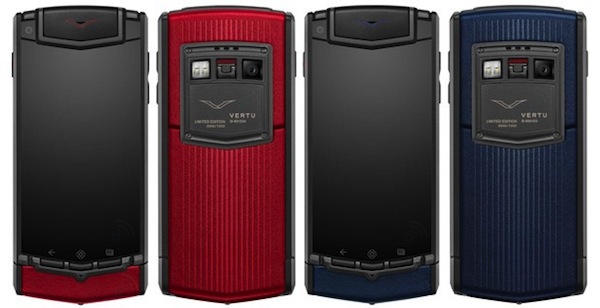 One of the things that sets Vertu devices apart from other phones is the choice of material gone into making them (and the other being the resultant price tag). The Vertu Ti Colors follows that tradition by having a grade 5 titanium body, which other than making it five times stronger than other smartphones also makes it very light. Complementing the metal is calf leather in either of the two colors.
In terms of hardware specifications, the Vertu Ti Color has a 3.7-inch display with sapphire crystal cover that is said to be the largest ever engineered. Sapphire crystal is known to be extremely hard and weaker only to diamond.
On the inside is a 1.7GHz processor of unknown make and model, 8 megapixel rear camera with auto-focus and dual LED flash, 1.3 megapixel front camera, 64GB storage memory, NFC and a rather outdated Android 4.0 Ice Cream Sandwich operating system. Also part of the package is Vertu's famous Concierge service.
The Vertu Ti Colors is priced at HK$90,000 (or US$11,600) and is on sale right now.
S
Seriously you should steer clear from things that are not in your league...TO ALL THOSE MOANING ABOUT THE PRICE>>>> This is all about what you can afford to flaunt!! surely some people have very deep pockets that you can probably imagi...
m
i was living in gcc countries, they buy thousands of this phone as they are rich
H
this thing is even uglier than the lumia phones
ADVERTISEMENTS