Earlier today Sony announced a press event for September 2 during IFA. It is there where the next flagship Xperia smartphone is expected to be unveiled. This is probably going to be called Xperia Z5, and it could be the first in the line to come with a fingerprint scanner.
The leaked image you can see below is purportedly depicting the Xperia Z5 to the right of an iPhone 5s, while the Z5 Compact is said to be to the left of Apple's handset.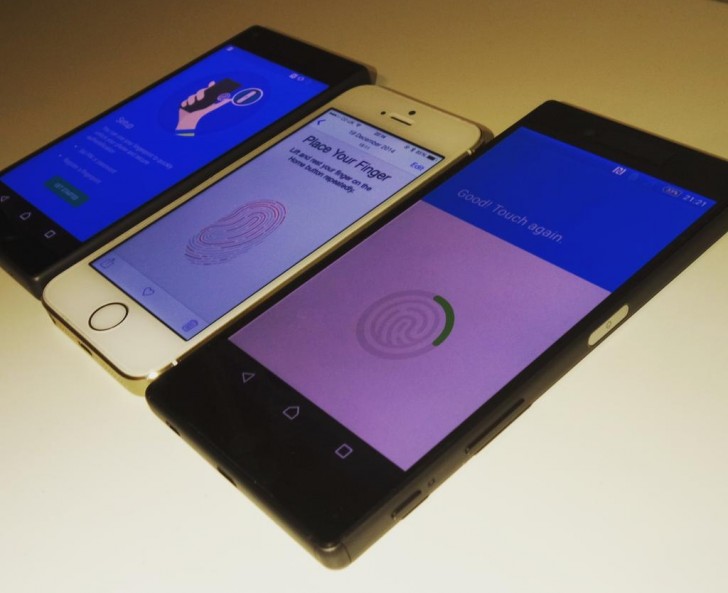 As there's no way to confirm this picture's authenticity, a healthy dose of salt is required for this one. If it is the real deal, however, then we're looking at the first two Xperias with fingerprint sensors.
These will be embedded in the power buttons of Sony's new phones, which will be located on the right side of each handset - a placement which hasn't changed in years. This would also be the first time a company puts a fingerprint sensor on the side of a device. We've seen a lot of designs that embed it in the Home button below the screen, and others which go for a rear-placed sensor under the camera. And now this.
The Xperia Z5 seems to also have a dedicated camera shutter button, and the volume buttons are under the power button, all on the same right side. Additionally, the leaker of this image says the Z5 line will not feature the USB Type-C port.
?
I own a Z1C, and I don't see whats wrong with it. Surely my next phone will be a Sony ;-)
j
I hope the new z5 compact isn't much bigger...I luv my z3 compact
?
I disagree. XDA developer forums which is mostly an smartphone developer website has advised the z3 compact is one of the worst at drop tests because of manufacturing faults .. They even ran surveys to see how much the phone dropped, was it in a case...
ADVERTISEMENTS