Anyone who has used Google Photos on both Android and iOS separately can tell you it iOS users are slower to get new features. This time, these features don't even apply to Android users.
The Google Photos app for iOS has been updated to support Live Photos for the newest iPhones. The new app update also brings native resolution support for the iPad Pro, as well as Split View for viewing photos while doing something else? I guess?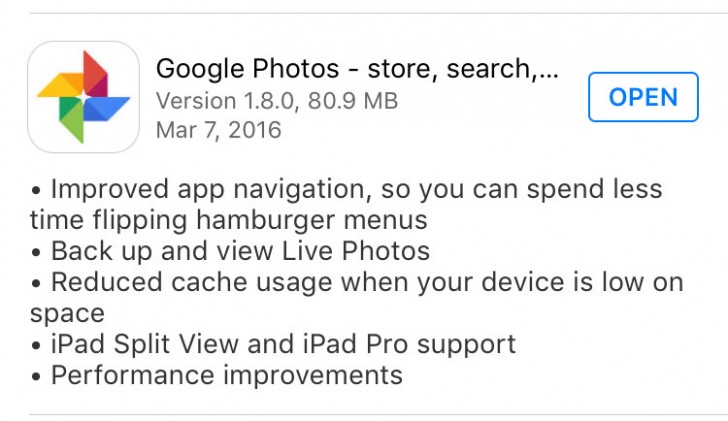 The update also brings navigation improvements "so you can spend less time flipping hamburger menus" as well as performance tweaks and a new memory management feature which reduces the amount of cache used on devise with low available storage.
D
For Google on Android; they have no way to optimise for all the variations in hardware, being resolution, ram and bus speed or even CPU capability (or variant). Arguably they could have priorities for their apps in the OS, though vs a closed system...
B
Live Photos (like in Lumias) and Split View (like in Notes)? Now that's innovation! Quick Apple, patent it!!!
?
The best thing to happen to photos since kodak started making cameras! Honestly love Google Photos!