Yesterday, we reported on leaked press photos of the HTC Mondrian but a link from our comment section thickened the plot - photos of the HTC Spark in the wild. Curiously, it's a spitting image of the Mondrian, which have been rumored with a few other codenames.
We're not quite sure what's going on here - the new photos of the Windows Phone 7 device clearly show "Model: HTC Spark". The Spark has previously been rumored as HTC 7 Trophy, while the HTC Mondrian has been identified as Gold.
Judging from the external look of the device, these can all be codenames for the same phone (or maybe its regional/operator variants). Anyway, enjoy the photos of the HTC Spark and don't miss the HTC Hub, which is HTC's way to bring a touch of Sense UI to Windows Phone 7.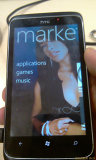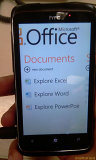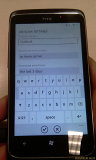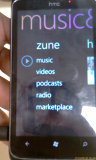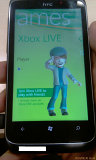 It was an extensive photoshoot
Oh, and here are some specs, supposedly the specs of the HTC Spark / 7 Trophy.

None of this is certain - we'll have to wait until HTC officially announce the Spark, Trophy, Mondrian or whatever they may call it (them?). Could it just be that one of those phones is mis-identified - like it happened with the Nokia N9 / E7?
Source: XDA-Developers Forums, WMPoweruser
d
The microSD card can be replaced. read on forum.xda-developers(dot)com about it. there are also the P/Ns of the microSD card which work with wp7 HTC devices.
?
This is d one everyone is waitn 4. Wish is superamored or super lcd screen wit a resolutn a bit higher than d fucked iphone4. Ride on htc, and claim ur crown
?
I think the person who took the photos was trying to show how thin the phone was (by comparing it to a cigarette).
ADVERTISEMENTS