A beta build of Android 5.0 Lollipop for Google Play Edition of the Samsung Galaxy S4 has surfaced resulting in a plethora of screenshots. In addition, there's also a screenshot of the Galaxy Note 4 running Lollipop courtesy of SamMobile's D.Dorresteijn.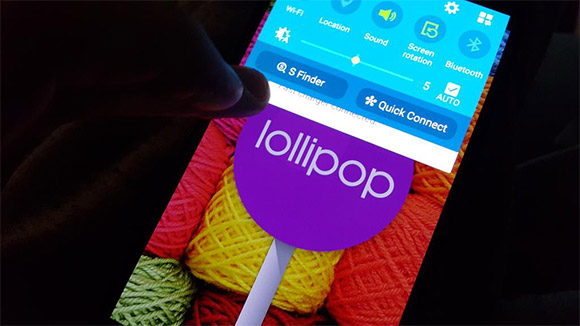 The Galaxy S4 GPE runs on a reportedly stable beta Lollipop build, meaning it's pretty close to a final version that's ready for shipping. Since this is stock Android build, there's full blown Material Design UI for you to enjoy.
Galaxy Note 3 owners will be happy to known that an Android 5.0 Lollipop based update with TouchWiz is coming along for their phones, too. A video showing the update run on the Note 3 is also available for your viewing pleasure. As for the Samsung Galaxy S5, its update is coming in December, according to the latest piece of information available.
There's no information regarding the date of launch for the update just yet. For more screenshots of the GPE Galaxy S4 Lollipop build, check out the source links below.
Source • Source (2) | Via
P
I hope I didn't get dupped by Tmobile. I have a Note 3 and S4. I still have a few days to take these back. Should I keep them, or turn them in for something else? All these updates are making me nervous.
?
I'm guessing yours are US version? i9500 and i9505 is still using 4.4.2 version.
D
As far as ive seen, just about every compatible device has been tested with a running version of 5.0. From the Note 3 to the S3 but for some reason there is no video of 5.0 running on the Note 4. Hell even the Note 2 and Galaxy Grand have woring vers...