Well, the Lollipop update for Zenfone 5 keeps slipping and slipping further away. The last official word was that it is delayed for "mid-May" – in quotes because that tidbit was revealed on May 21.
Anyway, now Asus India (via its Facebook page) says it will be another 3-4 months. It's entirely possible this is a local delay since Indian carriers have to sign off on the update, but even so there will be plenty of unhappy people.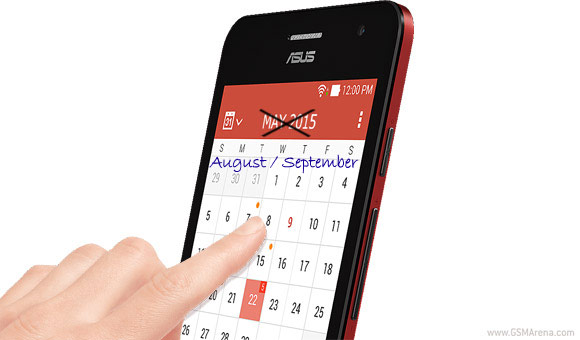 By the way, give the similar internals it's likely that this delay affects the Zenfone 4 and 6 too. The Padfone S update was postponed alongside the Zenfones', but it's not clear if this latest delay affects it too.
r
HI, when can we update my zenfone 5 to llollipop andriod.. pls provide the link aor site as well thanks in advance
A
what is the latest news about the asus zenfone 5?was there really an update for android lollipop?if there is,how come my zenfone 5 didn't receive this?very disappointing phone....why did I bought it?its all marketing propaganda.....mark my word.... I...
m
Those who says Asus as dump are really silly & many of u who wants 4.4.4 instead of 4.2 do u know which is better and why?????