After the Z10 and the Q10, a new BlackBerry 10 device has been uncovered. What you see below is known only as the R-Series for now but is supposedly an upcoming BB10 device.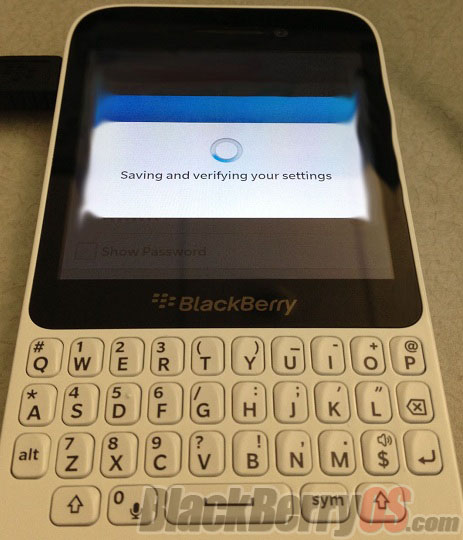 Like the Q10, the phone above has a full QWERTY keypad and a square touchscreen. It is, however, said to be a low-end device, which you can tell from the general design.
This particular handset is said to have 8GB internal memory with microSD card slot and an 1,800mAh battery but other than that no other specifications and details are known at this point.
It also remains to be seen when BlackBerry would launch this phone, if at all. The Q10 announced along with the Z10 is still a month away from release.
?
My S3 battery was way worse than my Z10 so in comparison to its competitors I would say it is on par with the market.
b
I have a z10 and usually get a few phones a year, 4-6, I like the z10 but yeah battery life isn't great, but I never used a phoned that has good battery life tbh. IPhone 4 was the worst so far to date, I had 3 could kill it easily within 4 hours, xpe...
D
Got to say overall I'm not impressed with my Z10 battery life. Had the phone for a little over a month now and I charge it every night as I deplete 85% of my battery between 8am - 6pm easily.
ADVERTISEMENTS