Remember when people were disappointed that the Nexus 4 doesn't have LTE? And then iFixit dug up an LTE chip in the phone? Well, it turns out that the chip can be enabled surprisingly easy.
Several people are reporting that the LTE connectivity works in Canada on Band 4 (1700Mhz / 2100MHz), which the one what all LTE carriers in the country use.
To enable LTE, you need to go into a debug menu (by typing *#*#4636#*#* into the dialer) and change the setting from WCDMA preferred to one of the LTE-enabled options. It seems that this is all you need to do on TELUS, while on Rogers you need to create a custom APN to get the LTE working.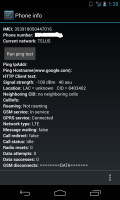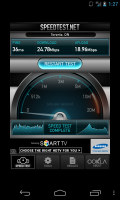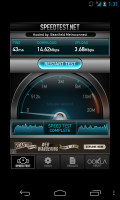 Nexus 4's debugging menu • Speed test on LTE • on HSPA
Here's a video from TEK.GADG that shows the Google Nexus 4 working on LTE, complete with speed tests on both 4G and 3G.
And here's another video, this one is for the Rogers network:
AT&T, MetroPCS and Cricket Wireless in the US use Band 4 (as will T-Mobile soon), so the trick should work on their networks too, but we haven't seen reports of successful attempts there yet. It's not clear what other LTE bands the Nexus 4 supports, but AT&T's LG Optimus G, which shares its internals with the Google phone works on 700/1700/2100MHz.
So, will you be buying a Nexus 4 once it gets back in stock?
?
The LTE chip is a dud, you enable the dud. Duds are not reliable and they can drop the calls, transferring wrong data at high speed. Thake care and use careless duds only when playing with angry birds.
?
DC-HSDPA is already enabled.. without the hack.
ADVERTISEMENTS