Microsoft is determined to boost the adoption just-unveiled Windows 10 OS as much as possible. In addition to offering a free copy of Windows 10 for the first year of availability to anyone with a Windows 8.1, Windows 8 and Windows 7 license, the company is set to bring the OS to as many current mobile devices as possible.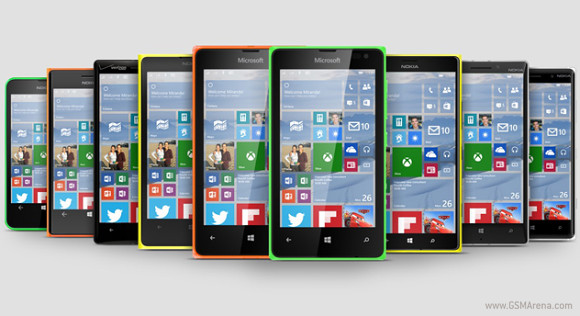 In a blog post by Microsoft's own Chris Weber the low-end Lumia 435 is quoted specifically to receive the OS update. The article also confirms that the midrange Lumia 735 and the top-tier Lumia 930 will join the Lumia 1520, which we all witnessed at the press conference to be the pioneer Windows 10 smartphone.
The stated model numbers are more of a representation of Microsoft's plans for Windows 10 to span the majority of the lineup, rather than an exclusive list of devices that will get it. Meaning that your precious Lumia 830 is very likely to be on that list, for example.
And also implicating that older phones may be left out. It's unclear which devices might be out of luck, but we are hoping Microsoft will shed more information about it soon.
Source
?
How to get this please explain
?
Upgrade advisor. Windows Store.
ADVERTISEMENTS