Today Microsoft announced the arrival of the Lumia 535 to the Indian market. For its $150 price (INR 9,200) you get a 5" IPS LCD display a Snapdragon 200 CPU, 1 GB of RAM, as well as two 5 MP cameras, which as a whole is really good bang for the buck.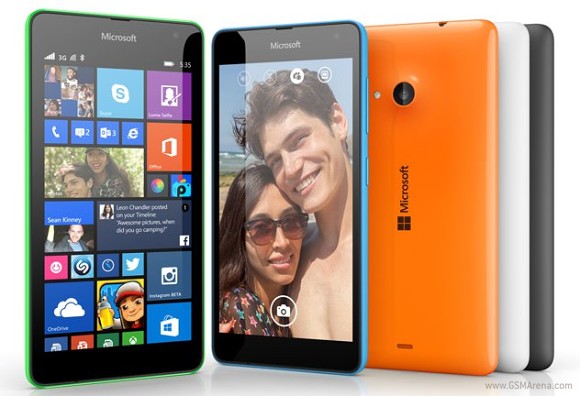 The device is powered by Windows Phone 8.1 and comes preloaded with Jabong, Flipkart, Paytm and Box TV apps, each of them bundled with an exclusive deal. Jabong offers a total of INR 6,000 off on their online purchases over a 3 months period, while Flipkart and Box Tv are respectively giving device owners INR 1,500 worth of eBooks and a 2 month free Box TV subscription.
Other goodies include 500 MB of free mobile data traffic for Vodafone subscribers, not yet using an internet package, as well as a total of INR 600 extra charge value from Paytm over a period of 4 moths.
The Dual SIM version of the device will hit the market this week with a wide array of color choices: bright green, bright orange, white, dark grey, cyan and black.
Source
v
fast microcsoft mobile in fast prossera most hadwar in nokia
?
India has high tax rate. And they price it at 10k in vietnum, philipines.
R
Thats ur opinion, not all peoples. I prefer lumia over that zenphn crap.