Expansys has permanently dropped the price of the Microsoft Lumia 640 and Lumia 640 XL smartphones in the US. The online retailer is now selling the devices for $175 and $200, which translates into a discount of 17% and 31%, respectively.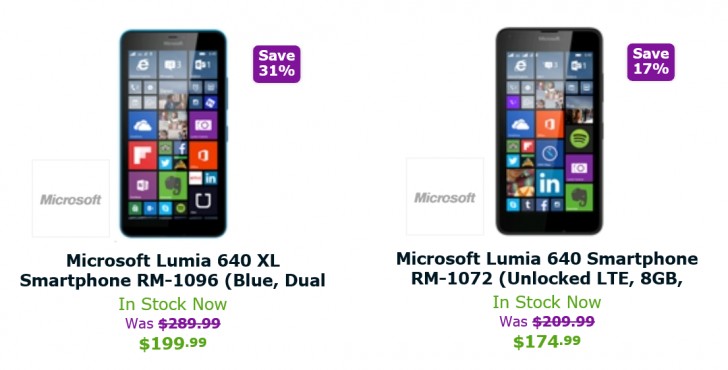 Expansys also revealed that the Lumia 640 XL has been one of their best-sellers over the past few weeks, adding that it has even outsold many of the top Android phones during the period. Calling it "a hot device would be an understatement," the retailer said.
The price cut comes over a month after Expansys dropped the price of the devices, although for a weekend only.
?
Enough with the hyperbole. It's a good phone, but not a great one. For the same price you can get a Zenfone 2, a mid-level android, which has much much better specs and is an all around superior phone, but for maybe the camera. You can also get a who...
?
Two international varients do support all GSM LTE signals in the US and you get a 6 month warranty, plus some people claims Microsoft says you get their full warranty.
K
These two 640 models sold by Expansys USA were built & intended for sale in other countries. They do not include a manufacturer's warranty, and don't support all of the high-speed (4G/LTE) bands commonly used by major US carriers.