More photos of the upcoming Nokia Lumia 830 have surfaced. The phone, which will launch with a "Nokia by Microsoft" branding, sports a PureView camera module.
According to previous reports that one features a 20MP sensor and OIS. A similar one was found in the company's recent flagships - Lumia 1520, Lumia Icon and Lumia 930.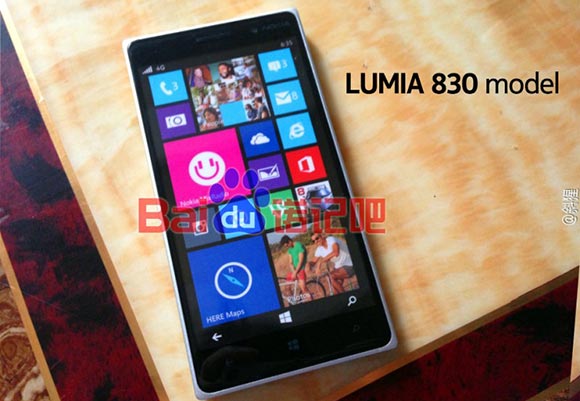 Furthermore, the Nokia Lumia 830 sports a 4.5" 720p display, a Snapdragon chipset with LTE support, 16GB of memory expandable via the on-board microSD card slot and runs run Windows Phone 8.1.
The phone will come in a variety of hues. Some of them you can see below, but we assume more will be unveiled at the official announcement event. Microsoft already teased the upcoming Lumia 830 in its IFA event invite. The Lumia 730 will be joining it on stage.
s
and the back cover colors are just made with photoshop! the phone is in the same spot and the only thing that changes is the color. not sure if it's real
S
Did anyone notice the capacitive buttons beneath the software ones? This proves that the pics are fake!