Nokia Lumia 920 will be getting a major PR1.1 update by the end of this month. Its most prominent feature will be the updated camera software, which should enhance the smartphone's performance in well-lit environments.
Previously we observed problems with the resolved detail in the still photos, smudged areas and oversaturated colors. The photos taken with Lumia 920 running a beta version of the update are now much crispier, with more resolved detail and improved contrast. According to Engadget who got hold of the photos the white balance still needs some tuning, but the overall image quality is miles ahead after the update.
Here are some crops from photos taken with two different Lumia 920 units - the left one running on retail 1.0 and the right one on the upcoming 1.1 update.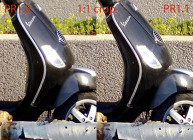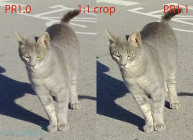 Lumia 920: PR1.0 vs PR1.1 samples
The update will also bring system stability and browser performance improvements, as well as Microsoft in-house features such as rejecting calls via SMS.
The update is expected to launch before the end of the year, so the Lumia 920 users might be getting a pretty nice Christmas present.
D
You see when you open a bigger app. Phones that need more memory close the open apps like the touchwhiz home launcher. Svoice etc. I use a lot of heavy apps. When I quit I see the launcher redraw. This is how android copes with memory(Ram). If you me...
m
So Sorry Mr, Nothing but the truth. why should i bullshit... i just need a good working phone.. yeah my memory show 280++mb left. but when u try & open a bigger apps it shows memory full.. same thing happen to my Samsung galaxy tab 10.1. try to b...
D
This Is Further Proof Of The Consumer Respect, That the Finnish Giant Pays De Form Continues! This Update is More Than Are Coming, Once Performance Photo DAY From Lumia 920 PureView LITE I Was Disappointed Too, So How Many Users Amateurs And...
ADVERTISEMENTS