Walmart has already been hard at work testing and rolling out its online grocery pickup service offered in San Jose, California and Denver, Colorado. The company is currently preparing to test Walmart grocery deliveries by teaming up with Uber and Lyft.
The company is going to begin piloting the delivery service in Denver, Colorado, and Phoenix Arizona. In addition, Samís Club (Walmart-owned wholesale chain) has already started its own delivery program with Business partners out of Miami.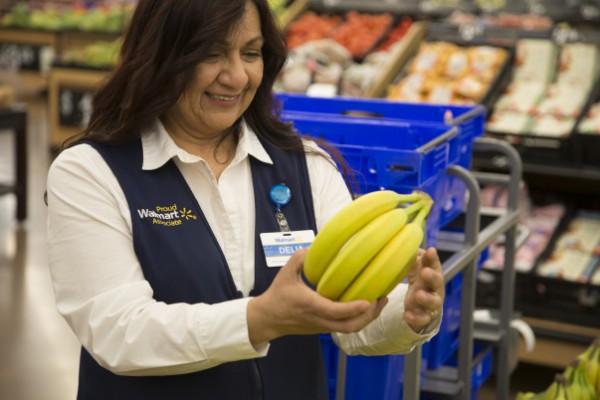 Here is how the delivery process works: First, the customer in one of the test area locations places an online order and selects a delivery window, then a personal shopper will collect all the items and prepares the order. Meanwhile, the store may request a driver from one of the two services to pick up the customerís order and deliver it to their home.
The best part is, the delivery service fee is charged through Walmart, so there is no need to pay for a driver separately. This charge will be anywhere from $7-$10 and Walmart will let the customer know which service will be providing the delivery.
we already have this in Indonesia since last year... but not with uber but local startup called Gojek... not only buy grocery items, but food (birthday cake, snack,drinks etc), delivery items, massage service, make up services, cleaning services,...
We have this in england except the company you buy the stuff from Tesco/Asda e.c.t will deliver it free and its their own vans and drivers that do the job.
I was thinking a little differently. How about having in-store shoppers deliver the grocery/order to the customers along their way back(app guided) in lieu of a discount. This might cost cheaper and you will have lot of people at disposal to do the d...