Apple's first Mac using its M1 chipset is the MacBook Air with M1. This probably shouldn't come as a huge surprise, as the MacBook Air is the most popular Mac and the world's best selling 13-inch notebook. The design seems to be unchanged from the previous generation, but it drops the Intel processors and jumps straight into M1 territory.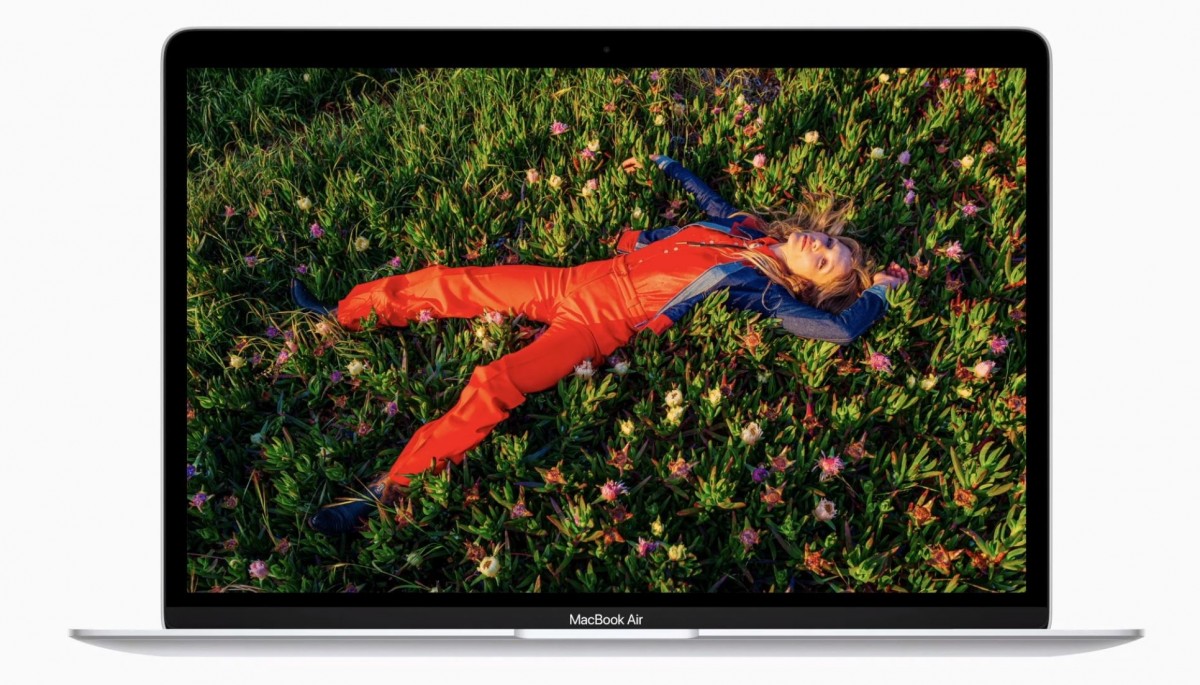 This means you're getting a fanless, fully silent laptop, with what Apple claims is up to 3.5 times the CPU performance of the previous-gen Air and up to 5 times faster graphics. The SSDs are said to be two times faster too.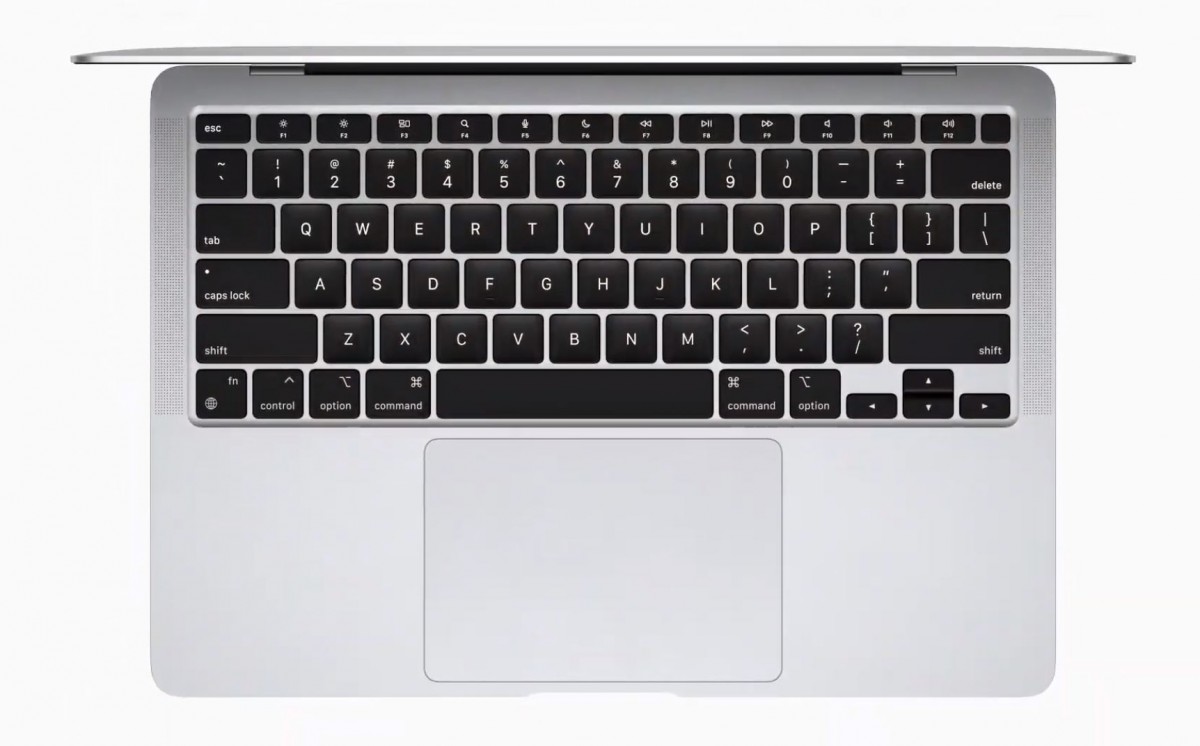 Aside from the much improved performance, you're also getting better battery life. For browsing the web on Wi-Fi, the new MacBook Air will last you for up to 15 hours, while if you just play video offline, it will go on for 18 hours. That's 6 more hours than its predecessor, and the longest ever battery life in a MacBook Air. Apple also says you will be able to video call twice as long as before on one charge (without mentioning numbers here).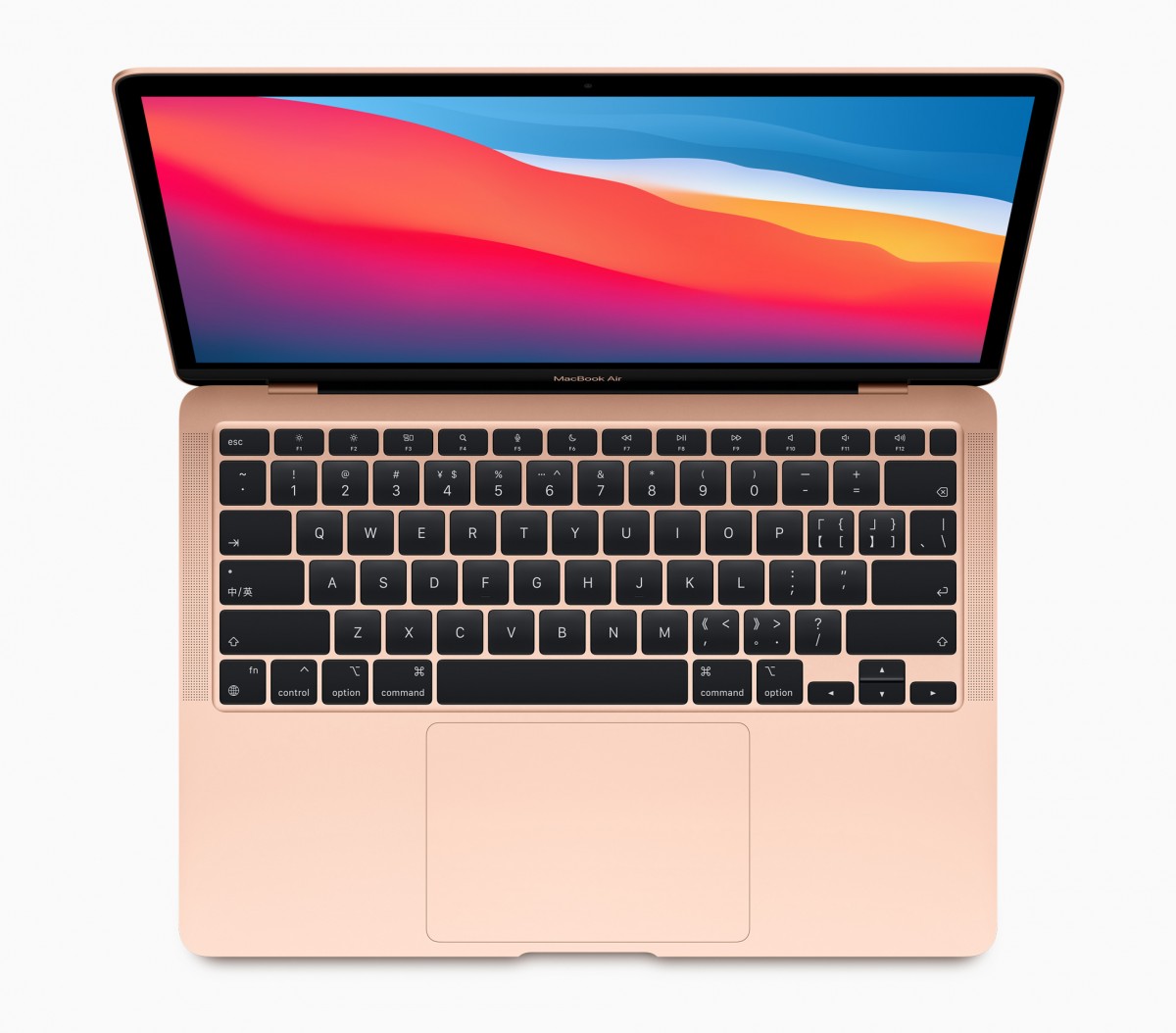 The laptop's 13.3-inch 2560x1600 Retina Display now supports the P3 color space and has 400 nits of brightness, as well as True Tone tech. There's Wi-Fi 6 on board, Touch ID is still in, and you have two Thunderbolt ports with USB 4 support.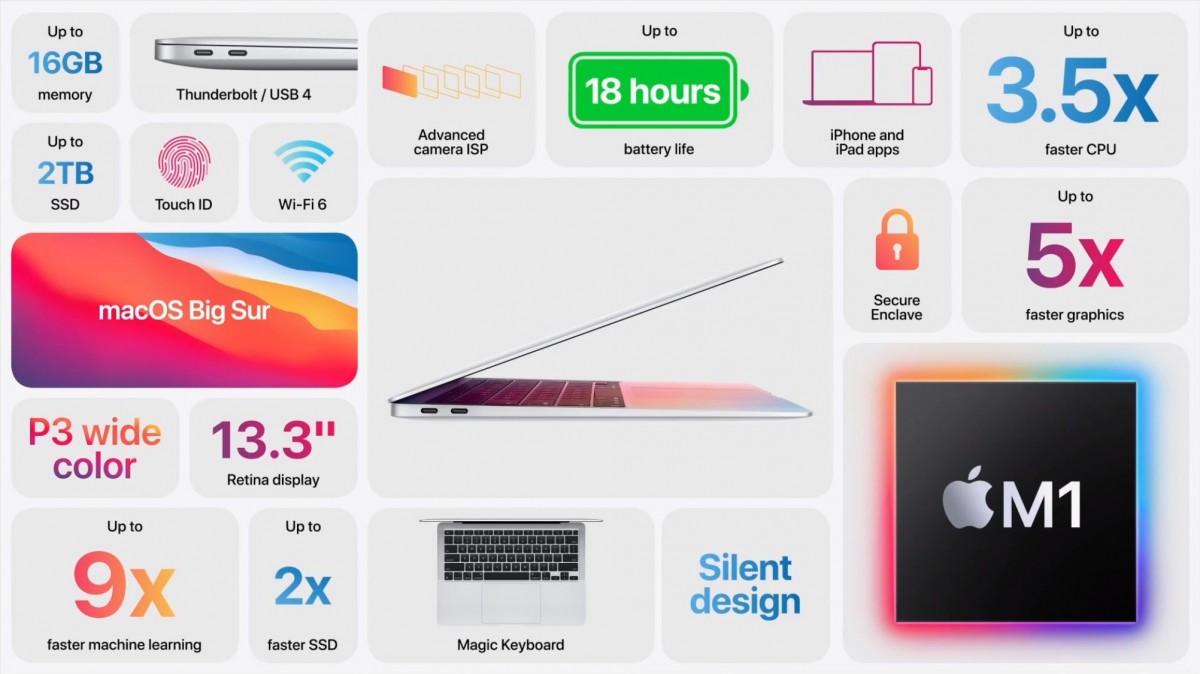 The MacBook Air with M1 pre-orders have started today from $999, while for educational customers it will be $899 and up. The entry-level model comes with an M1 chip with 8 CPU cores and 7 GPU cores, 8GB of RAM, and 256GB of storage. For one extra GPU core and double the storage space, you'll have to pay an additional $250.
The laptop runs macOS Big Sur, and will become available next week in Space Gray, gold, and silver.
D
this is the first time I bought MacBook , I am really surprised with the performance. one of the best....
?
Just some Jealous Apple Hater that can't accept apple made an industry leading chip and put it in a laptop, just like in an iPhone. You would be sure that intel sells more chips, and they use 10nm instead of 5nm, and that is cheaper. Plus, I...
?
Back up your ridiculous nonsense claim; show us evidence that M1 cost $20 to make. Otherwise quick talking out of the wrong hole.
ADVERTISEMENTS