Wondering whether to buy a tablet or a phone? Scratch your head no more, as AdvanceTC is going to launch a 4.8-inch tablet phone which, wait for it, runs Windows 7! Yes, the device is going to be powered by an Atom Z530 processor, clocked at 1.6Ghz and will indeed run a full, uncut version of the Windows 7 Home Premium.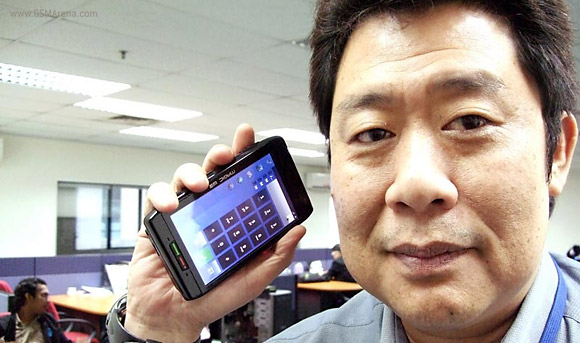 The tabletphone is going to sport a 4.8-inch touchscreen with a resolution of 800x400 and a 1GB of RAM. At the front of the device there's going to be a 1.3MP camera for video conferencing.
Measuring at 141 x 81.5 x 22 mm and weighing 260 grams the device is hefty indeed and could probably be used for self defense, too, but the 3200 mAh 3.7V battery should keeping it going for a couple of days (hours). It also packs a gig of ram and a 32GB SSD for storage. A MicroSD card slot allows you to expand that.
Obviously to be able to support telephony, the OS running on the MAGIC W3 has gone through some dark witchcraft and there's a custom UI layer, called MAGIC Telephony Touch UI, which includes a phone dialer, messaging, call history and contacts app. The MAGIC W3, just like the Motorola Atrix, will be able to connect to a larger display and act like a nettop PC via an HDMI dock.
It all sounds promising, but unfortunately AdvanceTC hasn't given away important details like when it's going to hit the market and how much it's going to cost. Not that we'd rush off and buy an expensive and complex gadget from a company we've never heard before.
S
Hi, I am interested in buying a product Magic w3, I am en Italy.
P
Is there a update on the W3's availibility? I'd like to lay my hands on one ASAP.
ADVERTISEMENTS