The Samsung Galaxy Note 3 is all over the news today in the US as AT&T has opened its pre-order page for the phablet, Verizon has said it will do so today as well, while T-Mobile says it will open up pre-orders soon.
AT&T expects to ship the Galaxy Note 3 around October 1 and it will cost $299.99 on a two-year deal or $35 a month with AT&T Next program. T-Mobile has the Note 3 on their Simple Choice Plan for $199 up front and consequently $21 a month for two years and expects to ship October 2.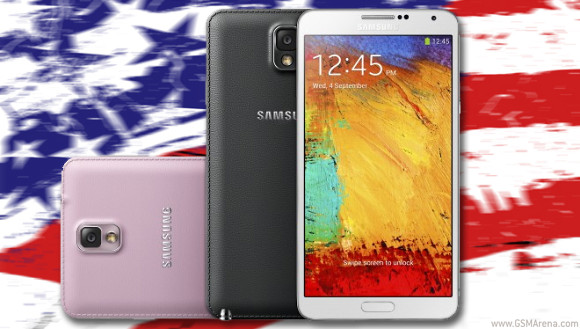 Verizon hasn't specified its prices yet but we expect the biggest US carrier to do so today.
The Samsung Galaxy Gear smartwatch will go on sale "in the coming weeks" for $299 but you can get it for free as a set with the Galaxy Note 3 if you sign up for this T-Mobile page (the page will notify you when the Note 3 becomes available for pre-order and shipping).
D
It's preference... Apple is easy. Build quality if over the top. The Samsung Note III is intriguing, but something steers me away. I am fearful i will not like it and be stuck with it for two years. Decisions, decisions Happlely Apple.
why would I want to buy apple devices that have a small screen ?
b
Yeah. Ignorant people love apple. I started with a Palm Treo 700W many years ago and when they went bye bye, i switched to the Blackberry Storm (better than iphone 3g). Then when everyone went to tiered data last year and i was on a renewal upgrad...