Making a Samsung Pay purchase from your new Samsung phone will net you '$20 off' voucher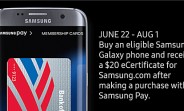 Samsung is currently running a promotion where-in it is offering a $20 eCertificate to owners of new, Samsung Pay compatible smartphones who make a purchase using the company's mobile payments service.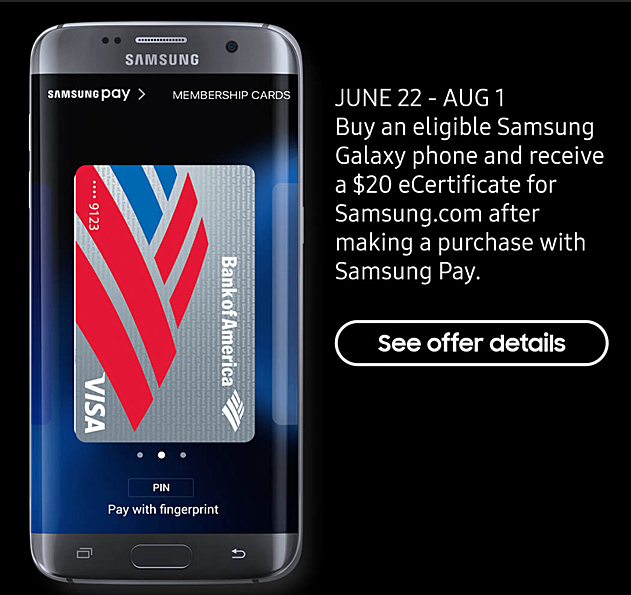 The offer, however, is only available in the United States, and valid for purchases made until August 1. The eCertificate can be redeemed on the South Korean company's official website.
In addition, the first 777 users will also get a $10 gift card that they can use at GameStop, American Eagle Outfitters, Nike, Best Buy, Regal Entertainment Group, Domino's, and P.F. Changs. These gift cards will be available each Friday between 12 pm and 7 pm ET, with the offer running through July 8.
D
I think it'll all come to samsung pay beings very famous in the future , one day it'll get hacked and the company will lose all of it's profits and is on the verge of going bankrupt , NFC basically got put down , while google after what happens comes...
?
Not really a fan of any OS. I just find Android to be a complete mess. (in all aspects)
?
I guess you're a BB Fanboy? Lol How pathetic. How can you be so bitter?