It's time for the next episode of our Market Update series brought to you each Friday. We have been missing it for a few weeks but we are back on track. This week there are several interesting handsets appeared in the stores and we present you our Market Update - Week 1 for 2008.
We start off with two Windows Mobile PocketPCs. Although they are not everyone's favorites, they do have a dedicated group of fans.
The first one is the HTC Touch Cruise. Otherwise known as P3650 (HTC Polaris 100 platform), the HTC Cruise has a standard 2.8" TFT touchscreen QVGA display and life is made easier with the HTC TouchFLO technology and the HTC Home plug-in. The device runs on Windows Mobile 6 Professional and masters a 400MHz Qualcomm processor.
Besides HSDPA (3.6 Mbps), Touch Cruise also supports GSM/GPRS/EDGE quad-band connectivity. Wirelessly, it utilizes the onboard Wi-Fi 802.11 b/g and Bluetooth v2.0. Furthermore, the built-in turn-by-turn GPS navigation with TomTom software offers you a full navigation experience.
The entertainment section of Touch Cruise is on par, including a 3 megapixel auto focus camera, FM radio and MP3/MPEG4 player. Enjoying video calls is assured with the secondary VGA CMOS camera.
Big displays and rich palette of functionality usually go with bulky handsets. However, Touch Cruise sports a body with 130 grams of weight and 15.5 mm thickness. We are also looking at doing a review of the Touch Cruise so stay tuned. The HTC Cruise can currently be found online for about EUR 510 (USD 750).
The second PocketPC in question is the Eten Glofiish X600. Lately Eten's have been gaining popularity thanks to their feature packed devices with reasonable price tags.
The Eten Glofiish X600 is pretty much on par with what HTC Touch Cruise can offer in terms of dimensions. It runs on a 400 MHz processor by Samsung and otherwise is functionally similar to the Touch Cruise although not exactly. There is no support for stereo Bluetooth, no 3G (HSDPA), and it only has a 2 megapixel camera. However the GPS receiver is there (SiRF Star III), the FM radio is there, and you can rely on the same 2.8" TFT touchscreen display.
The Eten Glofiish X600 can currently be found online for about EUR 270 (USD 400).
Now if you have seen the Sony Ericsson V640 that's available exclusively by Vodafone, you can now meet his twin brother - the Sony Ericsson K630.
The Sony Ericsson K630 is pretty much the successor of the Sony Ericsson K610, but doesn't bring any major upgrades of functionality. Besides HSDPA with video calls, the Sony Ericsson K630 is equipped with a 2 megapixel camera and a 2" 262K color TFT display with a resolution of 176x220 pixels (come on, Sony Ericsson, you could do better than that). Probably the most notable feature is that it features both 3G and EDGE in the same time. Sony Ericsson V640 for example doesn't have EDGE.
The tri-band Sony Ericsson K630 will come with full software support for MS Exchange ActiveSync for synchronizing your mobile with a PC (MS Outlook in particular). It will also have the so-called Desktop widgets - animated icons on the phone's Home screen that will give one press access to favorite websites (that's a first for Sony Ericsson, isn't it?).
The K630 will also be equipped with stereo Bluetooth (A2DP) and a M2 memory card slot with support for capacities of up to 4GB (a 256MB card is included in the package).
The device also has a dedicated music key and has the spanking new Sony Ericsson Media Browser which is an enhanced multimedia version of the file manager that we saw first in Sony Ericsson K850.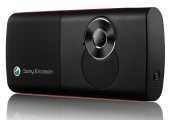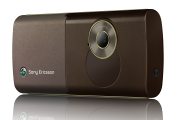 Sony Ericsson K630 in Quick Black and Havana Gold
The Sony Ericsson K630 can currently be found online for about EUR 200 (USD 300).
And finally, two other Samsung phones have hit the market. The first is the Samsung J750 which is a lower midrange 3G handset. Compact enough at 79 g, it offers a 1.3 megapixel camera, stereo Bluetooth and a microSD memory card slot. Unfortunately, it has a modest display resolution of 176 x 220 pixels. The Samsung J200 sports the same features, however it comes in the bar form factor. If you are into clamshells you can always check out the stylish Samsung E210 which offers pretty much the same feature pack.




Samsung J200 • Samsung E210 • Samsung J750
Both the Samsung J750 and the Samsung J200 can currently be found online for about EUR 120 (USD 180), while the Samsung E210, which has been available for some time now is price-tagged at around EUR 115 (USD 170).
M
People do that google it.SAGEM has the best & most reliable software and Sony Ericsson knows they cant beat it.So they get Sagem to build some of their phones aswel as Vodafone,Motorola wanted to buy Sagem so they cud have their software.CHECK your f...
V
It's Not True, infact its sony ericsson Who Build Phone for Segam,& many other Unknown brades, If U don't believe me Google it & Find Out.
M
Funny thing is SAGEM builds Sony Ericsson phones!SAGEM my850c better dan these phones here,if it were 1 of the more familiar brands it wud be applauded!
ADVERTISEMENTS