If you have spent or have ever considered spending an embarrassingly large amounts of money on a perfect set oh headphones, than you have definitely acquainted yourself with Marshall Amplification and its impressive portfolio of pure audio awesomeness.
The latest addition in the said lineup is a somewhat unexpected detour into the mobile market, but definitely looks cool and needless to say, should sound amazing. It is simply called London and on the surface appears to be nothing more than a tricked-out smartphone. However, Marshall has managed to design a unique music-centric phone not quite like any other we have seen and it really looks like every audiophile's dream.

It is equipped with a dedicated Wolfson WM8281 Audio Hub, which delivers high quality decoding performance and sound quality, not to mention lossless audio support.
The volume button has been swapped with a scroll wheel, for perfect precision when adjusting levels. London also has two front-facing speakers and even two separate stereo jacks.
Marshall claims it "might just be the loudest mobile phone on Earth" but it is also quite flexible, as the two audio outputs have separate volume controls!
And finally there is a dedicated "M-button" on top of the phone which can grant you instant one-click access to your music, regardless of the player.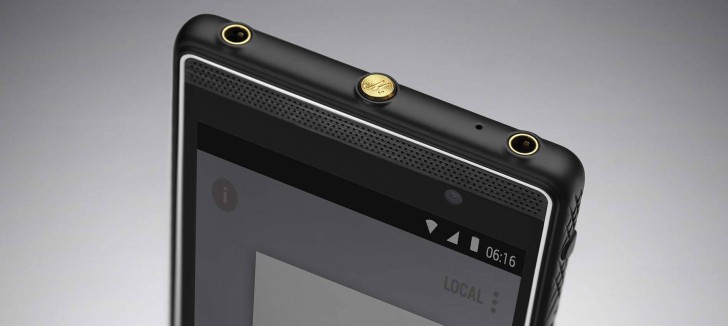 And speaking of software tricks, there is also a powerful system-wide equalizer, as well as a few bundled Audio apps to get you going, like DJ-APP and LoopStack.
As for the rest of the phone's specs sheet, the other features are really not that impressive, but they aren't the main focus of the endeavor anyway. The Marshall London has a 4.7-inch IPS 720p screen and is powered by a Qualcomm Snapdragon 410 SoC. Memory is set at 2GB and 16GB of onboard storage, but, naturally, there is a micorSD card slot as well, seeing how FLAC audio piles up quick. The camera setup consists of an 8MP main shooter and a 2MP front-facing one. London is powered by a removable 2500 mAh battery and boots Android Lollipop 5.0.2.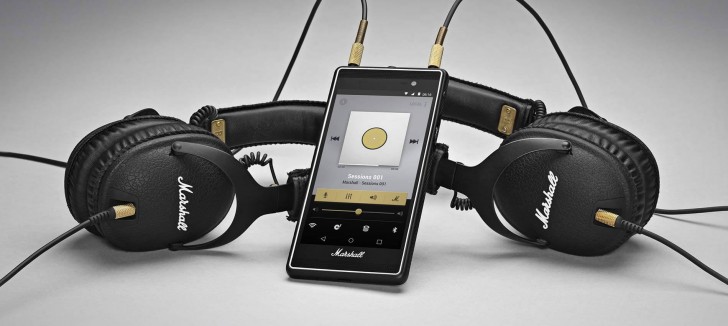 The asking price is 4,995 Swedish Krona, or about $585 - quite steep for the aforementioned specs, but still unique and thus surely desirable in the right circles. It is currently in pre-order state and is expected to start shipping no earlier than August 17.
Thanks for the tip Jan Tomczyk
Specs wise? Yes. Sound wise? nope. I know it's a two years comment. but really. for a 2015 midrange phone. with TWO HEADPHONE JACKS. (not one. but TWO) DEDICATED slider. and a music launcher. I have that phone as a music player. (iPod if you want ...
recreate this phone with Snapdragon 845, 4 GB ram 64 GB storage! I use it as my iPod (music player) and It's a gorgeous one! I do need more oomph for gaming though. ._.)
m
you can buy it in sweden now for 995 krona about 100 euro. http://www.icahemma.se/mobiltelefoner-c-1838-1.aspx
ADVERTISEMENTS