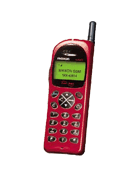 A
this was the first mobile I owned, from 1998-99, so I've got some fond memories of it...despite the aerial coming loose and falling off a lot, and all the dropped calls! It was a fairly good one in its day tho, it's interesting that Maxon phones don't seem to be generally available in the UK any more.
D
Please send us all informtion on the above branded phones as we are interested in import and distribution of such phones in Sri Lanka.

greetings and regards

David Muller
Sri Lanka
Total of 2 user reviews and opinions for Maxon MX-6814.