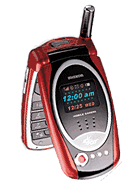 Q
I think it looks more like a two-way radio. It really looks like it couldn't fit in your hand, because it's so FAT!
T
Actually it's made in Aalborg, Denmark ! The chinese love the smaller models I've heard. It fits more their body size I suppose ;-)
e
better looking of the maxon phones. is this from China, Taiwan or Hong Kong?
I
Please can anyone tell me where I can buy this phone on Serbian market?
Or what is his price in the other countryes?
thank you!
K
I live in the Houston area of Texas and i was wondering where i could purchase this phone?
s
where can i buy this phone online?
can't find a shop
?
I'm a young boy and I would like to find this portable.Where cn i find it please??
?
weeeeh, reminds me of Winspector!
e
hi!. where can i buy this kind phone? I'am from the phillipines but i can't find one.
K
yay, 1st oppinion!

I think this phone looks great!
Total of 10 user reviews and opinions for Maxon MX-C180.