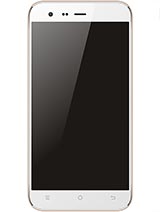 a
so in the past few months ive been dropping this kind of phone that i have alot and still worked ok accept the touch screen isnt properly callibrated so when i tap some things it does something else and also today when i dropped my phone flat on its screen the three lines button doesnt work unless i forcefully press it and it only brings me to that thing where it zooms out the apps on homescreen and gives me other options how do i fix that all?
b
can't change time on my clock. is it because of screen saver? can I get a better battery? is there a user manual online, cause all I got was a small flyer of sorts.

D
My Astro 5S was stolen recently. Would you be able to shut it down and wipe all data remotely.
K
NoIdontthinkso, 04 Dec 20161gb of ram? are you kidding hahahahhaIt actually works pretty well for what it is. (Unlocked sub-80 phone)
The phone comes with a case & screen protector in the box too if that matters to you. It's also bloatware-free. I picked it up to use as a disposable travel phone.
a
NoIdontthinkso, 04 Dec 20161gb of ram? are you kidding hahahahhaThis is a low cost Android phone. 1G Ram is enough for basic needs.
Total of 9 user reviews and opinions for Maxwest Astro 5s.