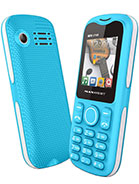 t
Got this phone on 6 sept 15 in perris,, wont dial nor recieved calls ,it has room for two sim cards are both needed,the people didnt even do test call ,well i guess i gotta locate the tent somewhare in perris, try to get a phone that works,, but what do you get for free .. even know i have medical problem that require 911..but does that even work...the cell company better hope so...ill be sueing somebody..
D
alisia, 31 Aug 2015I how can I put my phone on silent Go to the menu, and under profiles (The icon with the bell on it) you will see the option, you can also edit the profiles and add new ones it looks like
s
I'm not good with electronics to begin with. The user manual is awful. Tells you what features there are but doesn't tell you how to use them. Isn't that what a user manual is for? Also I would really like to know how many minutes I currently have and can't seem to find that as a feature anywhere on this phone. On the other hand, it has a lot of features that I like, if I could figure out how to use them
C
The worst cell-phone ever! Built to wear out as fast as possible to ensure that you'll buy another.
D
"your left with"...... YOUR is possessive.... as in your phone, your money, your opinion....etc. The correct spelling of "your left with..." is a contraction of "you are"... spelled you're not your. No wonder you can't read a manual, you can't spell correctly.
G
Budget Phone did not supply a manual, and could not explain some of the basic features to me. It is a difficult phone to use. Spend a few bucks more on a phone with a user manual.
6
This is by FAR the worst phone/instruction manual combination I heave ever seen. Sure there are alot of features to the phone but your left in the dark about operation, security codes and many other issues.
Total of 33 user reviews and opinions for Maxwest MX-110.