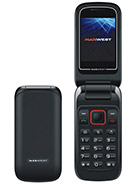 ?
Had this phone for over 2 months now. Bought it because of it's dual sim capability. Being a cheap phone I wasn't expecting much, but was suprised just how little I was getting. Very cheaply made; battery capacity one of the lowest on the market; basic functions one expects from all phones nowadays just aren't there (such as a 'heads up' on missed calls); phonebook only allows one phone number per contact. I could go on, but why bother - suffice to say that the 'features' of this phone are well and truely surpassed by my first phone of 2002 vintage. The manual is such in name only. The support is non-existing in the US. Sent several emails; made several calls to both the sales and the service department. None were ever answered and none of the multitude of messages I left were actioned.
Summary: If your loking for a 'throw away' phone with dual SIM capacity, it's ok, but there are cheaper opyions available.
Total of 2 user reviews and opinions for Maxwest MX-210TV.